Extremism conference to 'save a generation'
Reporter: Iram Ramzan
Date published: 29 January 2016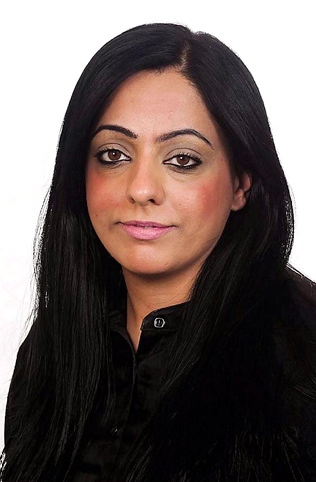 Cllr. Arooj Shah
SAVING future generations from extremism will be the focus of a local conference taking place next week.

Oldham Mosques Council (OMC) has organised "Saving a Generation: Countering the Threat of Terrorism and Extremism — a Muslim Community Perspective" at the Eastern Pavilion Banqueting Hall in Featherstall Road on Tuesday morning.

OMC has recently held community workshops about terrorism, radicalisation and extremism, and has organised the event to give people a way to play an active role in tackling the issues raised.

The conference will not only reject terrorism but also look for ways Muslim communities can work together to tackle the risk of radicalisation.

Among the speakers will be Arooj Shah, a cabinet member and councillor for St Mary's ward since 2012. The regional "Prevent" coordinator of the North West Counter Terrorism Unit (NWCTU), David Wells, will also attend.

Information: email oldham_interfaith@msn.com.