Contract for book that was web hit
Reporter: Gillian Potts
Date published: 18 May 2016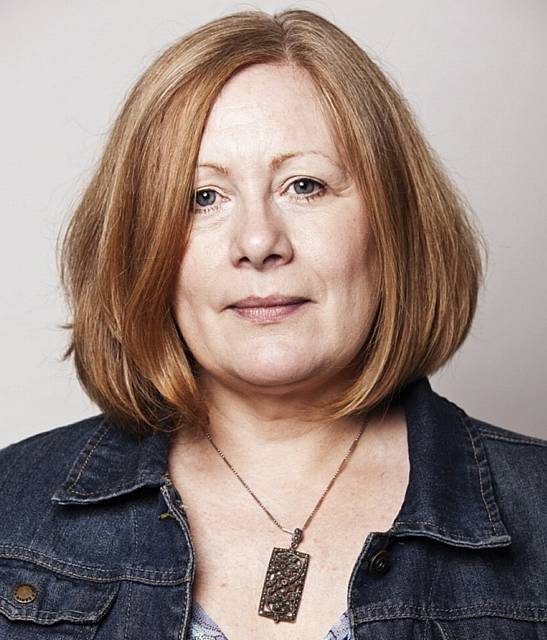 JACQUELINE CHRISTODOULOU
A CRIME novel inspired by the author's own experiences during the Moors Murders and set against a Saddleworth and Oldham backdrop has earned her a prestigious publishing contract from Amazon.

Jacqueline Christodoulou's "Random Acts of Unkindness" ­— written under her pen name Jacqueline Ward ­— is being published by Kindle Press after being successfully nominated by readers.

Jacqueline won the contract after the book, her crime debut, received 1,600 page views.

The author, from Hathershaw, who has worked with victims of domestic violence and the families of missing people, said the book started with a conversation.

She said: "I was discussing phobias with a friend, recalling how, as a child, I became afraid of dustbin men, only to find out decades later from my mother that the police had visited our house and searched our dustbins and cellars for victims of the Moors Murders."

"I researched this terrible crime and realised that most of the reporting around it was almost obsessively concerned with the lives of the murderers, with little focus on the families of the children who were murdered.

"'Random Acts of Unkindness' explores the ripples of despair that crimes such as this cause for everyone involved. In one strand of the novel we meet Bessie, whose son Thomas is missing in the 1960s. Bessie's life is taken over by the search for her son in the era of the Moors Murders."

In an online Q and A, Jacqueline has said: "The hardest part of writing this book was interviewing real families of missing people.

"The novel was very emotional to write and made me realise the difficulty and uncertainty of those people with missing relatives whose cases have been investigated but no body has been found. Very sad indeed."

She said winning the Kindle Scout contract was beyond her wildest dreams.

"Getting a novel published is not easy, so I'm absolutely over the moon to have Kindle Press publish my crime debut.

"The fact that it is set in my home town of Oldham, and in Manchester and Ashton, makes it even better.

"With the full power of Amazon marketing behind it worldwide I'm hoping it will do well. Previous winners have achieved top 100 ranking status around the world on the Amazon charts, equating to selling between 1,000 and 5,000 books per day, with some becoming bestsellers."

The book follows the stories of two women with missing sons decades apart. DS Jan Pearce, a police officer living in Oldham, is searching for her son Aiden when she discovers the story of Bessie Swaine, a woman from Ashton whose own son, Thomas, went missing in the 1960s, at the same time as the Moors Murders.

Jacqueline ­— who is also a registered psychologist with the Health Care Professional Council ­— says she'll be submitting her second novel in the DS Jan Pearce series, "Playlist for a Paper Angel", to Kindle Scout in the next couple of months.

Her speculative fiction novel "SmartYellow" was recently considered for the 2016 Arthur C Clarke award and she has written several short stories for anthologies and also writes screenplays.

Jacqueline decided to write seriously in 2007 after finishing her PhD in storytelling.

In 2013, she was awarded an MBE in recognition of her services to vulnerable people in her role as chief executive with the Hollinwood-based charity Safety and Reliability Society.

"Random Acts of Unkindness" will be published in paperback and ebook later this year.

Follow Jacqueline's journey on her website and blog at www.jacquelineward.co.uk, on Twitter @jacquiannward, and Facebook at www.facebook.com/JACauthor.