Council supremo in race hate vow
Reporter: Alex Carey
Date published: 01 July 2016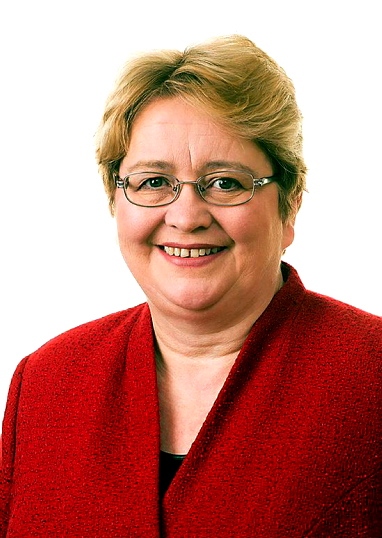 Jean Stretton
OLDHAM Council leader Jean Stretton has warned that disgusting racist and xenophobic attacks will not be tolerated in the borough.

In the week following Britain's result to leave the European Union, there have been reports of vile incidents relating to xenophobic and racist abuse.

Yesterday the Evening Chronicle reported that Tony Kurkiewicz, chairman of the Polish Catholic Social Club in Chamber Road, Oldham, feels now is the time to show a united front as a community.

A sentiment echoed by Oldham East and Saddleworth's Labour MP Debbie Abrahams.

And now Councillor Stretton says the often "heated, misleading and negative" EU referendum campaign has contributed to the tensions.

She told the Evening Chronicle: "The language was often aggressive, barking and divisive.

"I've heard many people on either side refer to 'scaremongering' and that is something we should all be very worried about.

"I still believe the public is capable of weighing up a rational argument with the facts laid out fairly before them, but that isn't really what happened, is it?

"When people are saying days after the result that they now regret how they voted, that they were oblivious to certain consequences, or that they now feel like the outcome will not be what they were promised, then we have failed to deliver a mature and informed debate.

"Exaggeration, hyperbole and speculation poisoned the atmosphere and that impacted negatively on voters too.

"And I do think that the sensationalist tone used for several months by some elements in the media around the issues also helped create that climate.

"This frenzied national climate has raised tensions and anxieties in and between communities."

However, Councillor Stretton says the result of the vote must be respected and also expressed her disgust at reports of hate crimes, adding that Oldham will not tolerate it.

She said: "Following the result we have, regrettably, seen some instances of hate crime ­- although thankfully none have yet been reported in Oldham, and I hope that prevails.

"That kind of behaviour has no place in our society and we will not tolerate hate crime here.

"We didn't tolerate it before the referendum and we won't tolerate it now."

Ignorance

The council chief added: "It's bad enough for people having to cope with the uncertainty that all this brings ­- imagine your own family having to cope with that ­- but to be facing such ignorance in the places where you live and work is completely unacceptable.

"Whatever individual decisions people took we have to respect that and not jump to misguided conclusions about their motivations.

"We have to respect the vote and the decision."