John lands top ICC umpire post
Date published: 10 July 2008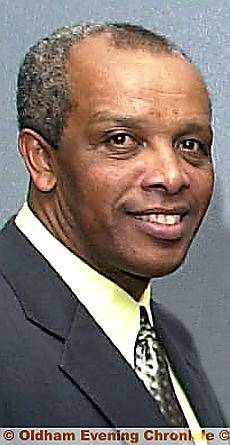 JOHN HOLDER
JOHN Holder, the opening bowler and batsman who will forever be associated with CLL club Royton in local cricketing circles, has landed a prestigious job with the International Cricket Council.

Still on county cricket's umpires list, he was recently appointed by the ICC as one of only five worldwide regional umpires' performance managers.

He will be responsible for monitoring and improving the performances of umpires in Europe, the Caribbean, America and Canada.

Mr Holder, who lives in Milnrow, played county cricket for Hampshire and was professional for Royton in the 1970s before moving to Norden.

He returned to the Paddock as an amateur in the CLL title-winning team of 1980, was the Royton president from 1989 to 1991 and later went on to umpire at Test-match level.

Mr Holder's task in his new post is to assess umpires in Europe and the Americas and lend them support with a view to their promotion up the international ladder.

The ultimate aim for such umpires is a place on the international panel and David Richardson, the ICC general manager, said: "This is good news for the game as it will provide expert support to umpires all around the world.

"The five regional umpires' managers all have first-hand experience with the trials, challenges and rewards of umpiring at a high level.

"They all have credibility and respect in the cricket world and they know the issues that face umpires these days.

"This move is part of the ICC's commitment to ensuring that the standard of international cricket umpiring remains high and continues to improve as we seek to get the most out of our best officials."

Mr Holder, who will retire from his ECB post on the county cricket circuit at the end of next season, will spend much of his time in the Caribbean this winter.

"I have three trips to the West Indies once the current season is over, but first I will be working for the ECB with some of the umpires in this country," he said.

Mr Holder's appointment comes at a time when umpiring is under the microscope like never below.

He pointed out that at one recent match there were 28 different camera angles and that television pundits had the benefit of super slow-motion replays before giving their verdicts on borderline umpiring decisions.

Umpires get only one chance to give their verdict – and that at normal speed – so the pressure on them is intense.