Beginners to Grandmasters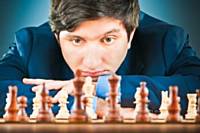 Click to zoom
We meet at The Blue Club, near Chadderton town centre.
Old and new members are welcome.
We run teams in the local leagues for all strengths of players from beginners to grandmasters.
We are active members of the Manchester Chess Federation.
For more information, ring us, or click on the Contact Us button on the left to send an email.