Latics boss is happy with his lot
Reporter: MATTHEW CHAMBERS
Date published: 09 August 2013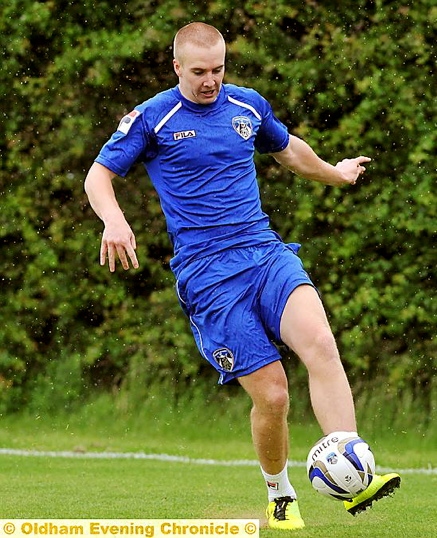 David Mellor is expected to join James Tarkowski as Athletic's centre-back pairing for tomorrow's home clash against Walsall.
AS ATHLETIC admit defeat over attempts to bring in one loan defender, manager Lee Johnson said he has struggled to identify realistic targets better than the players he has already.

Johnson admits he has even turned down the chance to take on men he thought might disrupt the balance of the changing room.

With Latvian defender Edijs Joksts not yet believed ready for Sky Bet League One action, it leaves sponsors' man of the match against Derby, James Tarkowski, and David Mellor as the likely centre-back pair for the visit of Walsall tomorrow.

Should injuries strike, Johnson has loan players lined up: "At the moment I don't know what the furore seems to be about," said the manager, who is bidding for back-to-back victories in the first home league clash of 2013-14.

"Genuinely, there isn't better than what we have already out there. I'm happy with the group I've got and will only bring in someone if they will definitely enhance us. If we get an injury we are ready to go on three or four players.

"At the moment it is so good, the feeling and the buzz here, that I am getting a bit obsessive about bringing in the wrong sort of personality."



ARSENAL will face Turkish club Fenerbahce in the Champions League play–offs.

Fenerbahce await a final ruling by the Court of Arbitration for Sport (CAS) over whether they will be allowed to enter the competition proper this season - having been banned from competing in Europe by UEFA for match–fixing in domestic competition.