Boundary Park name change in £1m deal
Date published: 03 July 2014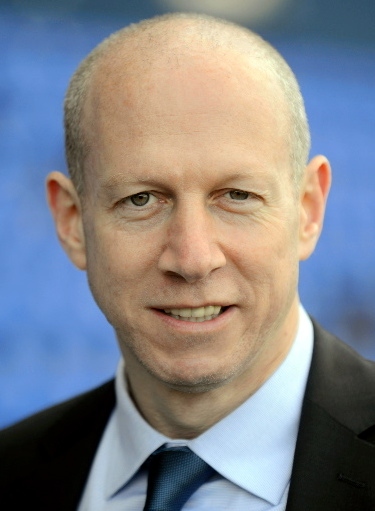 Oldham Athletic chairman Simon Corney: long negotiation
ATHLETIC have signed the biggest sponsorship deal in the club's history, which sees Boundary Park change its name from today to 'SportsDirect.com Park'.

The five-year agreement with sportswear retail giant Sports Direct — believed to be worth around £1million in all — was confirmed this morning in an announcement to the Stock Exchange.

As part of the huge deal a new 2,000 sq ft club shop will open in the new North Stand in the new year. Sports Direct will operate the shop and pay sales royalties to the club.
SportsDirect.com will also become the main shirt sponsor on all home, away and replica kit.

The upcoming friendly with Newcastle United — owned by Sports Direct founder Mike Ashley — is an integral part of the contract. The deal says Newcastle must send its strongest-available team to Boundary Park, already known by its new name , on Tuesday, July 15.

Negotiations between Athletic and the company go back to last September. The change of ground name after 118 years is sure to prove controversial among traditionalists. But as far as club officials are concerned, it's a relatively small price to pay.

The hope now is that the lucrative contract can be a catalyst for other large commercial deals.

Sports Direct, founded in 1982, has grown into a business that last year made a profit of £152m and employed 24,000 people. The company already has similar club shops at Portsmouth and Glasgow Rangers.

"This is a landmark day for the football club," said Athletic chairman Simon Corney. "We are delighted to enter into a partnership of this magnitude with Sports Direct.

"There is a lot going on at the club, with the construction of the new stand and the opportunities this affords us. We have a dynamic young manager and the fact we have attracted Sports Direct as our major commercial partner shows we are moving the club forward.

"This deal is a first for Oldham Athletic and shows that the long-term future and stability of the club is at the forefront of our minds."

The new store in the North Stand is expected to be open by early next year, with alternative arrangements in place for purchasing club merchandise before then.