Halford is on a mission
Reporter: SIMON SMEDLEY
Date published: 21 May 2013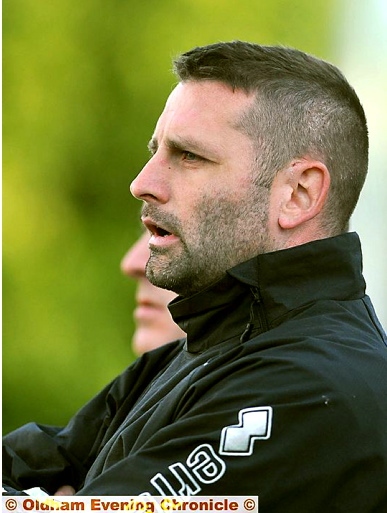 Mossley manager Steve Halford.
NON-LEAGUE FOOTBALL: PLAYER-manager Steve Halford is hoping to keep the majority of his Mossley squad together for another tilt at promotion from the Evo-Stik Division One North next season.

The brave Lilywhites came agonisingly close to glory this year. In his first full campaign Halford steered his team to fifth in the table, though heartbreak followed as they lost their play-off semi-final.

Halford is now hoping the bulk of his squad will remain to fight another day: "When you do well other teams come looking at your players, naturally. Last summer we lost five or six lads but that didn't stop us making the top five.

"For next season I'm looking to at least keep the nucleus of a good squad together, and once I've spoken to the board about the new budget I'm sure I'll be able to pretty much do that.

"I've already been speaking to a few potentially new players, though of course I already know we'll lose out on a few players once they know they can go elsewhere and get a few quid more. That's just the nature of football at this level."

Last season will be seen as a successful one for Mossley. They retained the Manchester Premier Cup in March before sneaking into the play-offs on a dramatic final day of the regular season.

He added: "I probably would have taken fifth at the beginning of the season, but it was just so heart-wrenching to lose out in the last minute.

"We'd gone from the high of qualification after the Harrogate victory on the Saturday to that massive low on the Monday. But that's football for you."

Mossley will be kicking on with Halford still in the side. The 32 year old has no plans to hang up his boots: "I'm planning on playing again next season. I think since I took over at the beginning of last year we've only lost five games in which I started. The Saturday-Tuesday schedules can make it harder as I get older, but I'll be registering as a player and we'll just see how much game time I get in.

"At times I've found it hard to shake off niggling injuries, but as long as I feel my playing is beneficial to the team I'll carry on."