Nessie pic could net Oldham couple £1,500 in prize money
Date published: 26 February 2018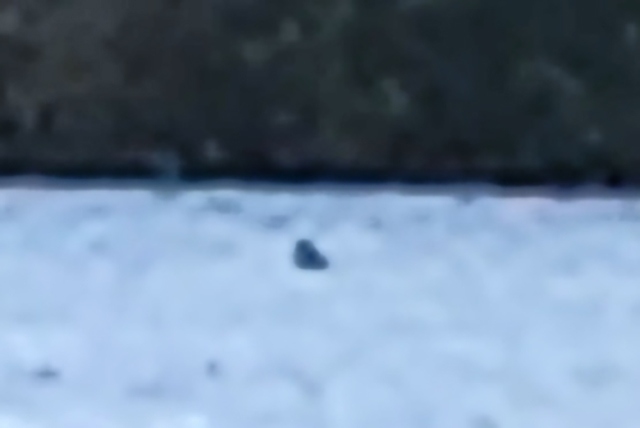 Rebecca Stewart's iPhone image from Loch Ness
Two newly-weds from Chadderton are in with a chance of winning £1,500 after their entry for the 'Best Nessie sighting of 2017' was shortlisted.
Rebecca Stewart and her husband Paul were honeymooning at Fort Augustus last October when they thought they spotted something moving during a trip to the legendary Loch Ness site.
Rebecca said: "We were in Fort Augustus when we saw what looked like a fin in the loch.
"I only had my iPhone camera and had to zoom in as far as I could go.
"A boat came onto the loch from the canal and it disappeared."
Now, Nessie spotters from across the world are competing for the £1,500 cash prize after 2017 turned out to be a record-breaking year with the highest number of sightings this century.
A total of 11 sightings – all including picture or video evidence – were recorded and short-listed by Gary Campbell, who keeps the official register of sightings of the Loch Ness Monster.
Voting is now open to decide the best encounter from the entries submitted for the annual competition, which is sponsored by bookmaker William Hill.
The poll will close on Monday, March 5, at 6am.