CQC inspection reveals great strides are being made at the Royal Oldham
Date published: 06 March 2018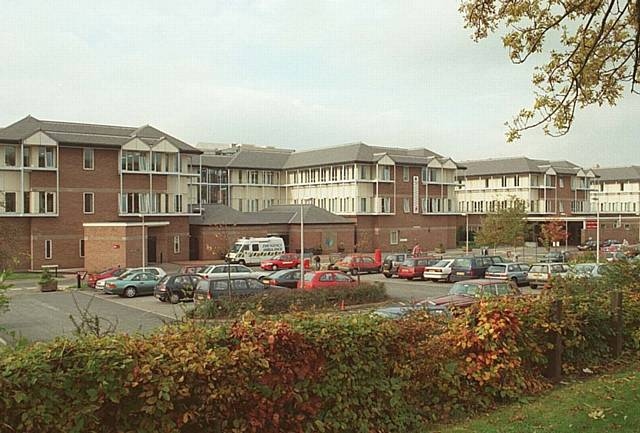 The Royal Oldham Hospital has been CQC-rated 'Requires Improvement' from 'Inadequate'
A hospital trust which is responsible for the Royal Oldham Hospital says it has taken great strides to improve after being rated 'Inadequate' at its previous inspection in 2016.
Now, the Pennine Acute Hospitals NHS Trust site has been rated 'Requires Improvement' - although 70-per-cent of the Trust's inspected services are now either 'Good' or 'Outstanding'.
Independent regulator, the Care Quality Commission (CQC), said they found evidence of real improvement in care following unannounced inspections in November and December 2017.
However, they said there remains a 'considerable amount to do to improve services for patients'.
The latest rating relates to inspections carried out at North Manchester General Hospital, the Royal Oldham Hospital and Fairfield General Hospital between October 17 and November 16, 2017.
Every hospital and care organisation had improved since the last inspection report in August 2016.
Maternity services at North Manchester and Royal Oldham hospitals, previously rated 'inadequate', are now said to be 'good', while improvements were also found within emergency services, critical care, maternity, and services for children and young people. Surgery had remained the same.
The hospital's overall rating moved up to 'Requires Improvement' from 'Inadequate'.
Maternity services had improved significantly to receive an overall 'Good' rating. Similarly, urgent and emergency care had improved to 'Good'.
Patient waiting times in A&E had also improved significantly despite high demand.
Inspectors said of the Royal Oldham: "There had been some improvement to ensure there was medical leadership on the High Dependency Unit since the last inspection but cover was only from 8am to 6pm.
"Staff talked positively about clinical ward-based leadership at the hospital.
"The leadership teams had an understanding of the current challenges and pressures impacting on service delivery and patient care."
The Red Cross team at the Royal Oldham were hailed for their outstanding practice.
Staff are working to ensure earlier discharge for vulnerable patients so that they can be supported in their own homes.
Overall, the CQC rated safety, effectiveness and responsiveness as 'Requires Improvement', while care and the quality of leadership were rated 'Good'.