From Failsworth to the very top of the Rich List
Date published: 14 May 2018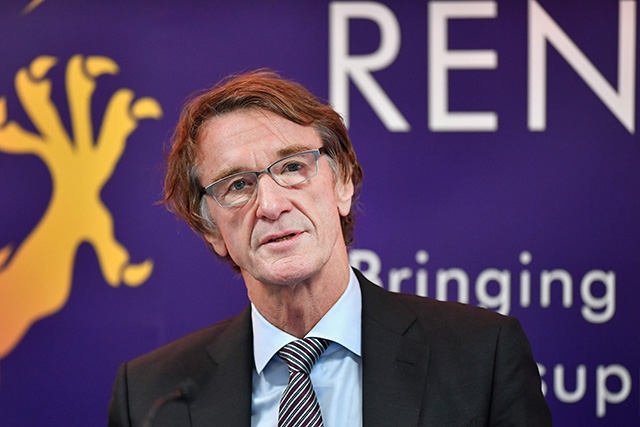 Jim Ratcliffe is the chief executive of Ineos, but he spent his formative years living in Failsworth
A chemical company mogul who spent the first 10 years of his life in Failsworth is now, according to the Sunday Times Rich List, the richest man in Britain.
Jim Ratcliffe is the chief executive of Ineos, and he topped the Sunday Times Rich List, published yesterday (Sunday), courtesy of a fortune of £21.05 billion.
Mr Ratcliffe leapfrogged his way to the summit from 18th place last year.
Sixty-five-year-old Mr Ratcliffe lived in Failsworth until the age of 10 when his family moved to East Yorkshire.
He went to Beverley Grammar School, studied chemical engineering at Birmingham University, and gained an MBA from London Business School, according to a Financial Times profile.
His father, who was a joiner, went on to run a factory that made laboratory furniture, while his mother worked in an accounts office.
Previously described as publicity shy by the Sunday Times, Mr Ratcliffe's wealth leapt by £15bn in the past year, making him the first UK-born person to top the rich list since the Duke of Westminster in 2003.
Mt Ratcliffe founded the Ineos chemicals group in 1998.
He still owns 60-per-cent of the vast chemical giant, which made £2.2bn in profit last year, and according to the Sunday Times has an annual turnover of about £45bn and employs more than 18,500 people at 181 sites across 22 countries.
Ineos products are used to clean water, make toothpaste, manufacture antibiotics, insulate homes and package food, among many other things.
A Brexit supporter, in 2015 Mr Ratcliffe told the BBC: "The Brits are perfectly capable of managing the Brits and don't need Brussels telling them how to manage things."