Enhancing support for dementia sufferers
Date published: 26 June 2018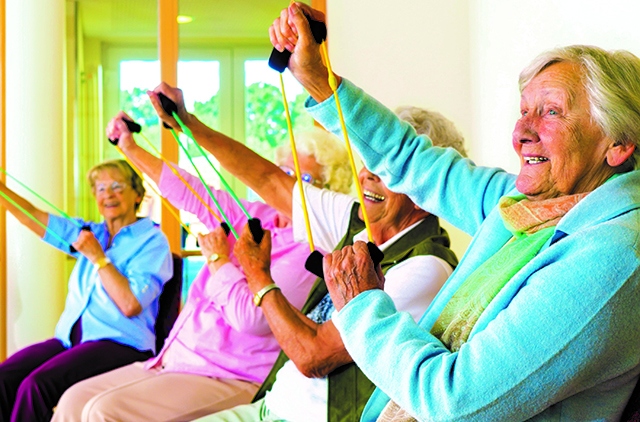 Royal Voluntary Service has joined forces with award-winning dementia charity Dementia Adventure
Royal Voluntary Service staff and volunteers across the North West are to receive specialist training to support people living with dementia.
Thanks to support from players of People's Postcode Lottery, Royal Voluntary Service has joined forces with award-winning dementia charity Dementia Adventure to develop an extensive training programme that will enhance its support for older people at home, in hospital and in the community.
Royal Voluntary Service staff and volunteers will complete the comprehensive training programme which explores what dementia is, what it is like to live with dementia, and how we can communicate effectively with those living with dementia to improve their wellbeing.
The training programme combines video tutorials and a training manual developed by experts at Dementia Adventure with a series of short films featuring first-hand experiences from people living with dementia.
Sam Ward, Director of Commissioned Services at Royal Voluntary Service, said: "With over 20,000 volunteers, Royal Voluntary Service is one of the largest volunteer organisations in the country.
"We want to ensure that our staff understand and are equipped to help people live well with dementia.
"Thanks to players of People's Postcode Lottery, this inspiring and uplifting new training programme developed with Dementia Adventure will mean our local volunteers have specialist skills to support people with dementia that use our clubs, groups, activities and services."
Royal Voluntary Service has been inspiring and enabling people to give the gift of voluntary service to meet the needs of the day for 80 years.
Today, that's supporting older people to stay healthy and happy, and helping the NHS.
With an army of 20,000 volunteers, the charity provides support in the community, at home and in hospital.
The charity provides a range of services for people with dementia in hospital and in the community.
Supporting Your Recovery is a commissioned service that places trained Royal Voluntary Service volunteers on hospital wards to help older people return home stronger and more quickly after a hospital stay.
Support encompasses physical and mental exercise, including Cognitive Stimulation Therapy for those with mild to moderate dementia, to build confidence, muscle strength and social connection and hydration and nutrition advice.
An additional Home from Hospital component is available for those with at-risk characteristics for readmission, with Home from Hospital volunteers providing support for up to twelve weeks, including home safety assessments, goal setting and assisted shopping.
To find out more about Royal Voluntary Service, call 0845 608 0122 or visit www.royalvoluntaryservice.org.uk