Ambulance chief reassures public ahead of paramedic strike
Date published: 28 June 2018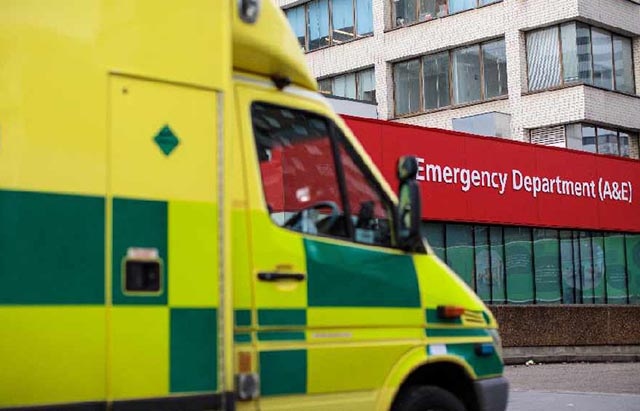 A further day of industrial action by GMB paramedics is set to go ahead tomorrow
Deputy Chief Executive for North West Ambulance Service (NWAS) Michael Forrest has moved to try and reassure potential patients ahead of a further day of industrial action by GMB paramedics tomorrow (Friday).
This is the second day of action following the two hour strikes on Monday, June 18.
The trust has been informed that paramedics who are members of the GMB Union, and have been prior to August 2016, will take action at the start of their shift, for six hours, if their shift starts between 6am and mid-day.
There are approximately 37 GMB paramedics from throughout the north west that are rostered on shift during that time and are therefore eligible to take action.
The previous day of action saw 60 staff withdraw their services. Paramedics who are not members of GMB will be on working as normal.
Mr Forrest said: "The trust is extremely disappointed with the actions proposed by GMB and believes it has worked closely with them to try and work through the issues which formed the basis of the ballot.
"Talks are ongoing and we will be doing all we can to minimise any impact on the public.
"We will continue to make attempts to resolve these issues as quickly as possible and would like to assure the public that their safety is our primary concern.
"This second day does have the potential to cause some delays, particularly to the less urgent calls so while we have robust plans to ensure as much cover as possible, we ask the public to help us by only calling 999 for an ambulance for life-threatening or potentially life-threatening emergencies.
"For non-emergency health concerns, alternative care and advice can be found though local pharmacies, GP surgeries, walk-in centres or NHS111."
For their part, GMB officials insist their members have simply 'had enough' as a result of continuing job re-evaluation plans.
A ballot of members saw more than 84% of those who responded vote for strike action.
GMB Organiser Paul Turner said: "GMB's hard-working North West paramedics have simply had enough.
"We submitted a freedom of information request to NWAS, which made it clear the Trust that had sought advice from senior figures within NHS employers - a clear breach of national job evaluation guidelines (JEG).
"Our members now have no confidence in the JEG to enable a a fair and transparent evaluation.
"GMB is asking for an independent investigation to be undertaken into what has gone on during the past 13 years and the reason we are in this situation.
"Our members have been astoundingly patient in waiting for their job to be re-evaluated for the years between 2005 to 2016.
"We are not taking this action lightly and would have expected the employer to take it more seriously.
"After almost 13 years, our members are now saying enough is enough."