Oldham Council leader blasts Greater Manchester's north-south economic divide
Date published: 05 July 2018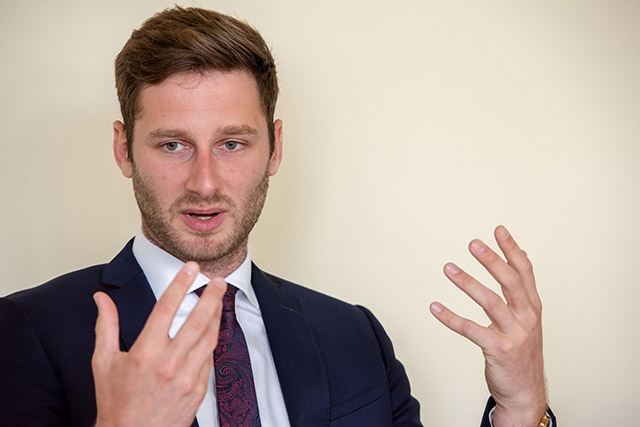 Leader of Oldham Council, Cllr Sean Fielding
The new leader of Oldham Council has hit out at Greater Manchester's north-south economic divide and called for a fresh generation of politicians from poorer, outer boroughs to make a stronger case for change.
Speaking exclusively in the new summer edition of Oldham Business Edge magazine, Labour Councillor Sean Fielding believes northern and eastern boroughs are not benefitting from new jobs at high-profile developments in booming areas such as Manchester Airport or Trafford Park.
Furthermore, he suggests Oldham has 'not benefited for a long time, if ever, from the collective benefits' of decisions by combined Greater Manchester authorities.
Apparently challenging the political consensus in Greater Manchester, he questions the economic benefits for outlying boroughs such as Oldham from some joint decisions taken by Greater Manchester Combined Authority and the Association of Greater Manchester Authorities,which preceded it.
However, he says the combined authority's new Spatial Framework offers a golden opportunity to rebalance development, which under purely market-led economics sees growth focused on wealthy south Manchester and Trafford.
In Oldham Business Edge magazine, published in print and digital editions by the Oldham Chronicle, Councillor Fielding is asked specifically about political leadership across Greater Manchester.
Contributing editor Robbie MacDonald asks: "Where does political influence and power lie, and who is best-placed to advocate for Oldham? What is the balance between Sir Richard Leese, Leader of Manchester City Council; Greater Manchester Mayor Andy Burnham, Sean Fielding at Oldham Council and MPs at Westminster, such as Jim McMahon?
Councillor Fielding replies: "The dynamic of Greater Manchester politics has shifted very quickly.
"Sir Richard Leese is the only person around who took part in signing the original devolution deal. That experience has brought its own benefits for him.
"However, the combined authority should be all about local authorities working collectively in the interests of Greater Manchester rather than our own. It's not about one individual.
"By working collectively, we sometimes do things for the benefit of other boroughs rather than our own.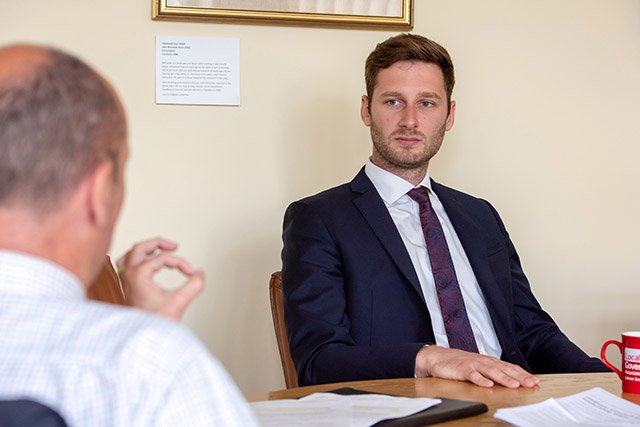 "However Oldham has not benefited for a long time, if ever, from the collective benefits of the combined authority. We must not be afraid of opening our mouths.
"There are also other leaders in Greater Manchester who can come along and make the case for change.
"Some boroughs are happy to be dormitory towns for Manchester.
"We have a bit of that in Oldham with our aspirational homes programme. However, we also need to create employment here.
"We have a large workforce in Oldham. But the evidence is that it's not worthwhile for some people to travel to work at Manchester Airport or Trafford Park because of the wages and the travel involved."
While there may be some economic benefits from Oldham being close to Manchester, Councillor Fielding does not believe that wealth from booming areas simply 'trickles down' into surrounding boroughs.
He emphasises his belief in political intervention to address the shortcomings of purely market-led development.
Looking to the future, he says new skilled jobs are vital for boroughs like Oldham.
Councillor Fielding added: "Health and care is a massive sector which can provide skilled technician and laboratory roles. These can be well-paid jobs grown on our doorstep.
"This is the case for other boroughs too. We could make a better case about these types of issues and argue more strongly at Greater Manchester-level."
Councillor Fielding also speaks about the council's communications with local businesses, his review of the Oldham town centre Masterplan, which includes saving Queen Elizabeth Hall from demolition, the case for more town centre housing and the needs of key corridors such as Mumps and Union Street.
He also speaks about English regional devolution and offers his views on the Northern Powerhouse vision, which he says is now a 'vacuous slogan'.
See the full interview at oldhambusinessedge.com.
Oldham Business Edge is available for free at selected locations including Oldham Library, Oldham College, University Campus Oldham, Ryder & Dutton, Pearson Solicitors & Financial Advisers, in Oldham and Hollinwood; Revolution 96.2, Chambers Business Centre, Hollinwood Business Centre, Oldham Training Centre and Chadderton Wellbeing Centre.