Dodgy's love affair with Oldham is set to continue
Reporter: Simon Smedley
Date published: 19 July 2018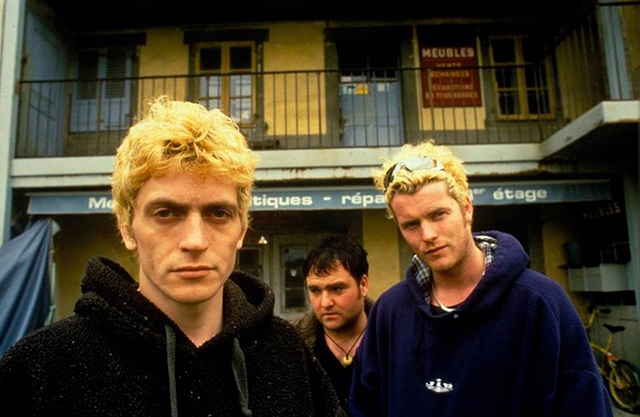 Chart stars Dodgy when they were at the height of their powers in the mid-1990s
More than two decades after their now infamous appearance at Werneth Park while riding high at the top of the charts, massively popular mid-90s stars are returning to the Borough as they headline #OldhamLIVE.

The band ­- frontman Nige Clark, guitarist Andy Miller, drummer Mathew Priest and bassist Stu Thoy ­- will headline the evening bill at the amazing free event on Saturday, August 25 at Parliament Square.
Dodgy will be supported by 80s crooner Owen Paul, Sweet Female Attitude and Ella Shaw, while top Revolution 96.2 DJ Dave Sweetmore will be hitting the decks.

Clark is clearly looking forward to reacquainting himself with our town, more than two decades after that glorious Sunday afternoon in Werneth when "Good Enough" was just storming its way towards the top end of the charts.

"It's great that we've got a bit of history in Oldham," said Clark.

"I remember Werneth Park well, it was a really nice day, everyone was so friendly, but just topping it off by putting the radio on was fantastic. 'Good Enough' was just out that week and it got to number four, and we all listened to that being announced live through the speakers.

"We then played it straight away and it was just one of those 'right here, right now' moments."
Dodgy were originally together for six years from 1992, and in that time, released three albums totalling over a million sales worldwide and had 12 Top 40 singles, including "Staying Out For The Summer", "If You're Thinking Of Me" and "Good Enough".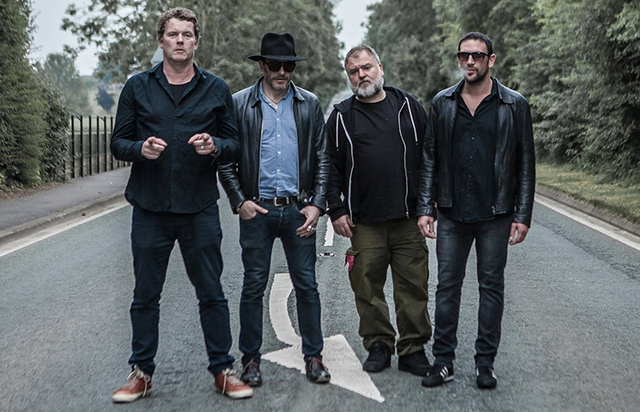 The band's partnership with A&M generated three albums of life-affirming, beautifully crafted songs ­- "The Dodgy Album" (1993), "Homegrown" (1994) and the platinum-selling "Free Peace Sweet" (1996).

In a bittersweet twist of fate, it was the dying wish of close friend and crew member Andy Moore that brought them back together in 2008 when they all agreed that life was too short.

Classy album "Stand Up In A Cool Place" was released on Strikeback Records in February, 2012, followed by "What Are We Fighting For", via Cherry Records, last September.

So what can fans expect from a Dodgy set at Parliament Square?

"We normally do play a lot of the hits from the 90s, certainly the pivotal ones that we feel are important to the fans and the band," revealed Clark.

"We'll also mix it up with a couple of cover versions, then we'll look at the last two albums we've done over the past few years.

"We are a bit like the Wombles as a band to be honest. We started off underground, then we went off into the charts, and now we've gone underground again."
Before the #OldhamLIVE evening music extravaganza kicks off from 6pm, there is a focus on free family fun from noon onwards.
Sid Sloane, CBeebies' longest-serving presenter, is headlining the stageshow with an interactive Sid's Gameshow that will be loved by all.
There's also Russ Brown's amazing puppet show, plus madcap antics and magic from Andy B.
For full event information – including the line-up, artists' video playlist, transport, food and drinks, facilities, and everything else you need to know - visit: www.oldham.gov.uk/OldhamLIVE