The 2018 Oldham Sports Awards - just one week to go!
Reporter: Simon Smedley
Date published: 14 September 2018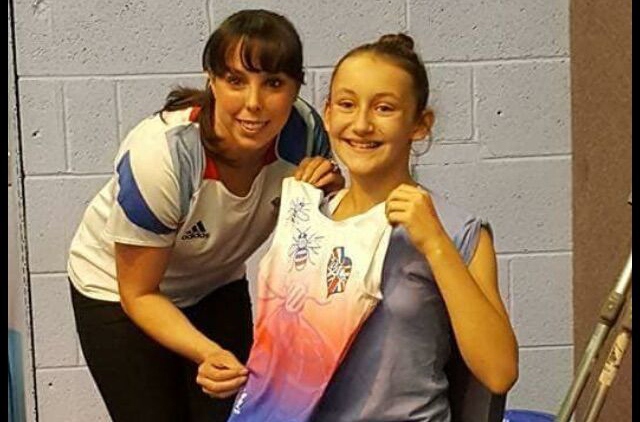 Acacia Seward with Olympic star Beth Tweddle
Scroll down for Video
With just a week to go until the glitzy presentation evening at the Queen Elizabeth Hall, Oldhamers are now being urged not to miss out on their chance to celebrate with their local sporting heroes at the 2018 Oldham Sports Awards.

The great and the good of the borough's sporting fraternity will converge at the QE Hall next Friday, September 21.

This year marks the 16th annual award ceremony.

The event allows people from different sporting backgrounds to unite as a community and appreciate each other's efforts in order to help improve the local area, while also congratulating and celebrating the accomplishments of the borough's biggest sporting heroes.

Winners from the Sport's Awards - there are eight categories - will go on to represent the borough at the Greater Manchester Sports Awards later in the year.
The award categories this year are Unsung Hero, Club of the Year, Coach of the Year, Volunteer of the Year, Disabled Sports Achiever of the Year, Contribution to School Sport Award, Sports Achiever of the Year and the Changing Lifestyle Award.
Today the Chronicle features the final of our eight looks at the award nominees with a focus on the Sports Achiever of the Year award.
Three people have been nominated:
Tommy Lowe
At the age of just 11, Tommy is a three-times British Muay Thai Boxing champion.
His skill, winning five out of five fights against some of the best boxers of his weight in the UK, has taken him to the world championships in Italy.
His dedication to sport is inspiring; the young boxer is at the gym 4/5 nights a week, attending 1:1 sessions in the run-up to fights.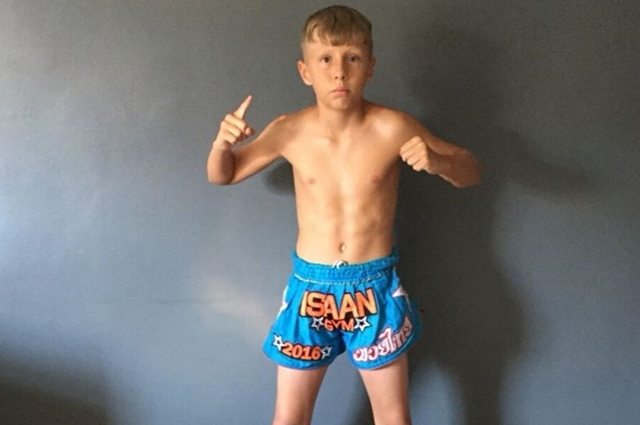 On top of this, Tommy (above) goes running after school and at times has to adhere to a strict diet.
He also relishes in the opportunity to spar with different boxers, travelling to interclub events across the North West and once fighting three times in one day to win his 34kg.
This does not stop him from attending to fellow learners however, described as someone who is always there to help others, particularly the younger children who he coaches in their technique and prepares for competitions.
Acacia Seward
At the age of 11, Acacia was undergoing two life-saving operations to remove shrapnel from her knee and repair a damaged artery, significant injuries she sustained as a victim in the Manchester bomb attack.
At the hospital, she told staff that she would have to leave soon to attend a school netball match.
Since then, Acacia has had to re-learn to walk and has surpassed expectation at every stage; attending prom without her crutches less than eight weeks after the disaster, taking part in an adapted dance show for Infinity Dance, and proving everyone wrong by fulfilling her promise to be competition ready by last September.
She now competes in acrobatic gymnastics (recently regaining the ability to somersault and cartwheel), netball, dance and a number of other sports at school – activities which require training that can become physically grueling particularly on her legs.
Her unwavering spirit gave Acacia the hashtags #Acaciacan and #Acaciawill – fitting for a girl who has gone from needing crutches and two physios to take a few steps to a sportswoman regularly claiming gold medals in just a year.
Oscar Schofield
Northern biathlon champion (ranked sixth nationally), Oldham cross-country champion, and the only person to win the independent school biathlon by 70 points are all titles belonging 10-year-old Oscar.
Despite revision for an entrance exam and fighting flu throughout cross-country, Oscar's has persevered in pursuit of his goals.
England pentathlon have recently approved the young athlete to learn fencing and laser shooting in recognition of his great potential.
Now, he has added these to his busy schedule and continues to balance a large volume of work on young shoulders.
The recent bullying Oscar has suffered for his dedication to sport and goal of representing team GB has not deterred him and he will hopefully head to the world championships in Egypt this October.
September 21 will present a great evening to recognise local people for their contribution to sport and activity.
Call 0161 770 4051 to book your tickets, which cost just £15 each.
In the meantime, check out local updates on Twitter using the hashtags #TeamOldham and #OSA2018
Get in the mood by taking a look back at a previous Oldham Sports Awards promotional video