Another yellow weather warning for Oldham
Date published: 19 September 2018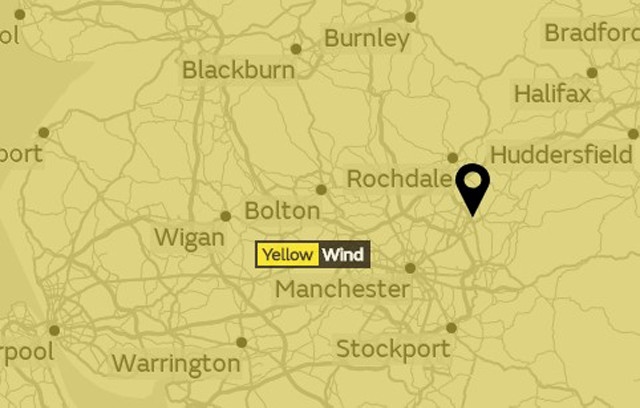 Yellow weather warning issued for Oldham
Residents across Oldham are being warned to brace themselves for strong winds and heavy showers as Storm Ali starts to batter parts of Northern Ireland.
One person has already died after the caravan they were in was blown off the side of a cliff on the west coast of Ireland.
Across Greater Manchester, forecasts predict winds of 50-60mph for the rest of Wednesday and into Thursday and the Met Office have issued a Yellow Weather Warning for the region.
They're also warning of persistent rain throughout the day on Thursday, which could bring dangerous conditions on the roads caused by spray and also the chance of some localised flooding on lower lying areas.
During Wednesday (19 September) morning's rush hour, the M60 and M62 carried reduce speed limits due to the strong winds - with those speed restrictions set to continue for the evening rush hour and into the daily commute on Thursday.
Once Storm Ali passes by, the Met Office is then predicting more calmer weather on Saturday before another Yellow weather warning arrives for Sunday and into Monday (24 September) with the threat of more strong winds.
These could bring with them a small chance of injury and danger to life due to flying debris.