MPs slam budget as unfair and 'depressing'
Date published: 30 October 2018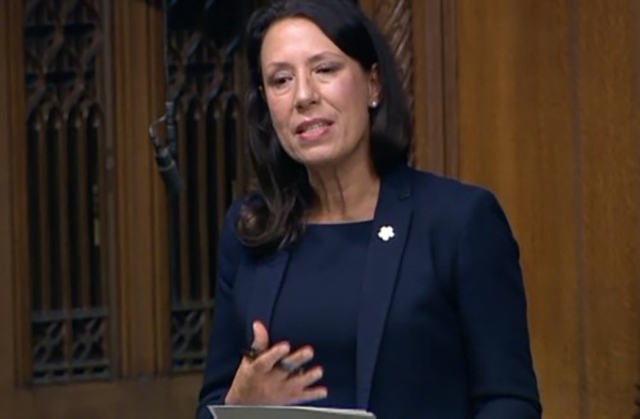 Oldham east and Saddleworth MP Debbie Abrahams
Oldham East and Saddleworth MP Debbie Abrahams clearly feels Conservative Chancellor Phillip Hammond fell way short of the mark when delivering his latest budget yesterday.
The Oldham MP reckons Mr Hammond under-delivered on a number of issues, including the NHS, Universal Credit and ongoing Council cuts, insisting plainly that once again, the Government isn't being fair.
"As everyone knows this was billed as an end to austerity, but unfortunately I don't believe it was that," Mrs Abraham said this morning (Tuesday).
"If anything it was a budget to appease back-benchers in the Tory party, a pre-Brexit budget if you like, and possibly even a pre-General Election budget ahead of next year.
"We need to be very mindful of that.
"There's been some analysis overnight which has shown – as has consistently been the case over the last eight years – that it's the top earners who have particularly gained from the measures the Chancellor introduced yesterday.
"It's got to be about how fair the budget is, how progressive it is, but we can see from just that one example it clearly isn't."
Oldham West and Royton MP Jim McMahon has also slammed yesterday's latest Budget announcement – Mr Hammond's third – condemning it as 'depressing'.
Mr McMahon Tweeted: "At a time when we need a clear vision for Britain we again see a failure to grasp the big issues facing our country.
"The welfare state isn't fit for purpose, public services on the edge, economy hollowed out, living standards declining.
"I fear for the future of adult and children's social care and the millions denied the care they need.
"Councils will cut further Neighbourhood services and with rising council tax bills the public will rightly question the unfairness while more is demanded for less."
Mr Hammond's Budget is set to come under further scrutiny today after he declared the age of austerity is coming to an end.
In a marked change in policy, the chancellor announced billions of pounds of extra public spending and brought forward tax cuts.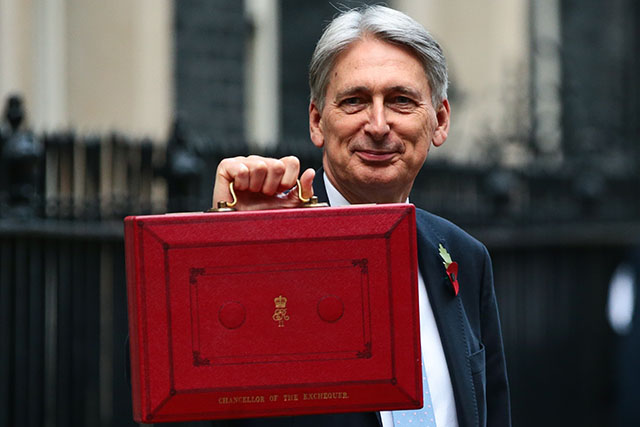 Here are some key points which emerged from Mr Hammond's 72-minute speech:
* The personal allowance threshold, the rate at which people start paying income tax at 20%, to rise from £11,850 to £12,500 in April - a year earlier than planned
* The higher rate income tax threshold, the point at which people start paying tax at 40%, to rise from £46,350 to £50,000 in April
* After that, the two rates will rise in line with inflation
* National Living Wage increasing by 4.9%, from £7.83 to £8.21 an hour, from April, 2019.
* Beer, cider and spirits duties to be frozen
* Cost of a bottle of wine duty to rise by 8p, in line with inflation, in February
* Tobacco duty will continue to rise by inflation plus 2%
* A packet of 20 cigarettes went up by 33p last night
* Fuel duty to be frozen for ninth year in a row
* Work allowances for universal credit to be increased by £1.7bn
* 2.4 million working families with children to benefit by £630 a year
* An extra £1bn to help welfare claimants transfer to the new consolidated benefit
* Chancellor insists controversial system is "here to stay"
* Confirmation of an extra £20.5bn for the NHS over the next five years
* A minimum extra £2bn a year for mental health services
* New mental health crisis centres, providing support in every accident and emergency unit in the country
* More mental health ambulances and a 24-hour mental health crisis hotline.
* An extra £700m for councils, for care for the elderly and those with disabilities
* A £30bn package for England's roads, including repairs to motorways and potholes
---
Do you have a story for us? Want to tell us about something going on in and around Oldham? Let us know by emailing news@oldham-chronicle.co.uk , calling our Oldham-based newsroom on 0161 633 2121 , tweeting us @oldhamchronicle or messaging us through our Facebook page. All contact will be treated in confidence.