Man on the Run After Police Chase in Oldham
Date published: 14 January 2019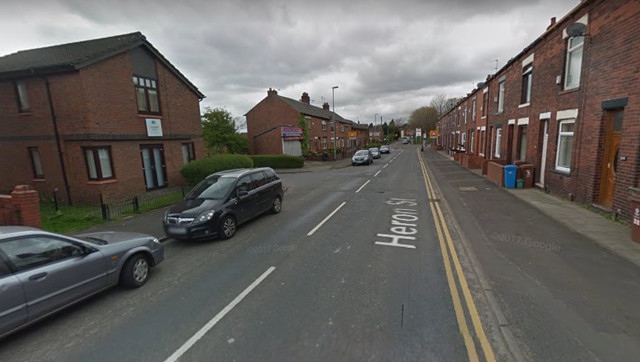 The crash happened on Heron St
Police are hunting for a man after a chase in Oldham ended with a 4x4 crashing into another car and left a man in his 20s in hospital.
The incident happened on Heron Street in Hollins on Wednesday.
Officers began the chase after a black Nissan X-Trail failed to stop for them on College Avenue at around 12.30pm
The car crashed into another vehicle shortly after, and the driver ran off.
A man in his 20s was left needing hospital treatment after being a passenger in the other car.
It's understood one vehicle was left on its side and glass covered the road.
Fire and ambulance crews attended the scene and police are now appealing for anyone with information to come forward.