Car gets stuck on Tram line in Oldham
Reporter: Carl Hartley
Date published: 05 February 2019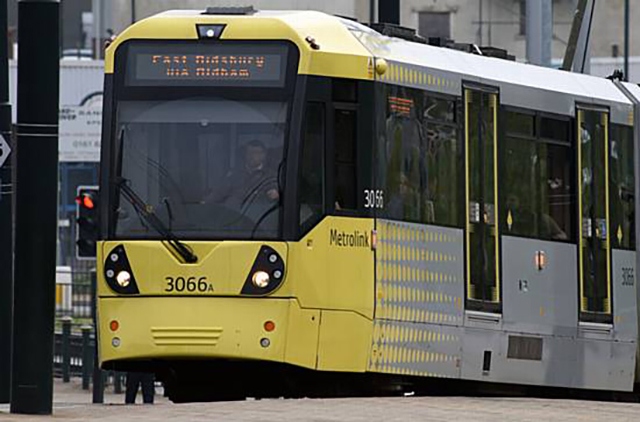 Metrolink brought to a halt on Monday evening
Trams travelling through Oldham came to a halt last night (Monday evening) after a car got stuck on the tram line.
Services between Oldham King Street and Westwood were disrupted after the blue ford ended up trapped around 7pm.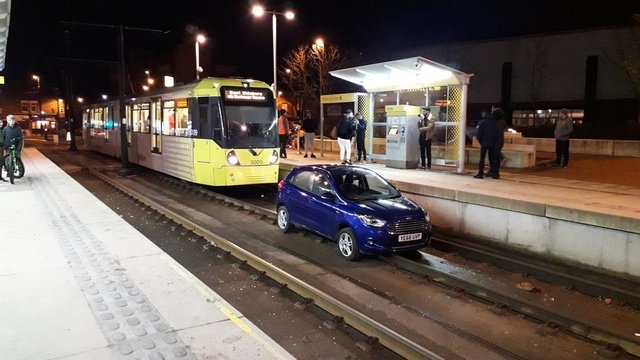 Picture courtesy of Twitter user @Mickflieg
Metrolink passengers were told their tickets would be accepted on buses to help passengers get to their destination.
Due to a car on the tracks at Oldham King Street, there are no services between Oldham King Street and Westwood. Tickets and passes are being accepted on the 58, 59, 81, 83, 182 and 184 bus service. We apologise for any inconvenience to your journey today.

— Manchester Metrolink (@MCRMetrolink) February 4, 2019
Passengers took to social media to vent their frustration with Andrew Hazell tweeting: "What is it with the people in Manchester. They are all ways on the tram lines."
Another added: "Not at all surprised as the signage from Union St in particular is atrocious-such a dangerous junction!"