'Social Prescribing' set to grow further in Greater Manchester
Date published: 16 October 2019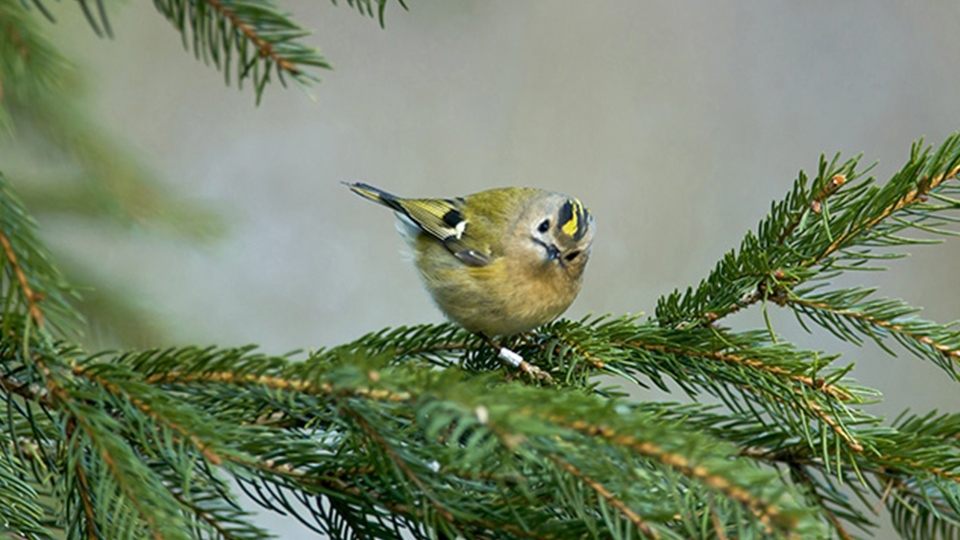 Getting into nature has been shown to help mental health
The numbers of people in Greater Manchester benefiting from a health "social prescription" have increased significantly this year and are set to grow further, new figures have shown.
Nearly 6,000 people in Greater Manchester were given a "social prescription" arranged by their GP, social worker and other healthcare staff between April and June this year.
This is up from around 8,000 during the whole of 2018/19 and the numbers are on track to reach more than 20,000 during the whole of 2019/20.
"Social prescribing" helps people find the support they need in their community to improve or manage their health, tailored around their personal circumstances and in line with their own goals, interests and motivations.
It connects people with community groups and activities that provide non-medical support for issues which are impacting their health and wellbeing.
This can include walking groups, healthy cooking classes, creative arts, help to improve IT skills or anything that supports or improves people's skills and confidence and gets them out and involved in their communities.
GPs are using social prescribing as a way to support people's wider health and wellbeing, focusing on the whole person, their life and circumstances and not just treating people for a particular illness.
It helps avoid people taking pills or turning to other medical solutions and instead finds other ways to manage and improve their health conditions and general wellbeing.
"Social prescribing" has been operating in parts of Greater Manchester for several years, but the Greater Manchester Health and Social Care Partnership is supporting all 10 boroughs to set up a full social prescribing scheme in 2019/20. Achievements to date include:
5,850 people received a social prescription in April, May and June
More than 300 GP practices (around two-thirds of the total) in Greater Manchester are now making social prescriptions
More than 100 "social prescribing link workers" are in post – helping people access the community support and services that will work best for them
Greater Manchester is on target to double its target of 13,000 people supported through social prescribing this year.
Greater Manchester's success is being highlighted on Wednesday, 16 October, at a national conference in Manchester hosted by Elemental Software, a supplier of social prescribing software.
The Mayor of Greater Manchester Andy Burnham is due to speak at the conference.
He said: "I am proud that Greater Manchester is leading the way in the roll out of social prescribing, building on the commitment in the NHS Long Term Plan.
"I have long believed that if GPs were able to refer patients to exercise classes, gardening groups or other community activities then this will do much more to help boost health and wellbeing than constantly dishing out antidepressants.
"In Greater Manchester, our approach is to give people greater control over their own health. This means tailoring health and care services to people's personal circumstances, building on the strengths they have and using the support that already exists in their communities.
"This will not only improve people's health and wellbeing, but it will also help take pressure off hard-pressed public services such as GP practices and A&E departments.
"Social prescribing shows how we can reshape public services to help people live healthy lives and manage any health conditions they have."
"Social prescribing" is a key part of the NHS Long Term Plan ambition to provide "personalised care". It supports people to stay as healthy and well as possible while also reducing their need for GP appointments or more traditional medical approaches such as prescribed medicines.
It works by the GP, social worker or other healthcare staff referring a person to a community link worker, who has more time to get to know them. Because link workers know the support they need and what is available locally, they can then make a referral on to local voluntary or community groups to provide the best ongoing support to that person.
Community groups and local voluntary sector organisations know their communities better than anyone.
Their staff and volunteers, often drawn from those same communities, provide much needed support groups, activities and services.
Sophie Glinka, chief officer at The Bureau, said: "We know that the things which most affect our health are factors such as our lifestyles, where we live, whether we work, our money and resources, our education and skills, access to transport and the social connections we have.
"Social prescribing is about supporting people to better connect with others and their communities. The social, emotional and wellbeing benefits of this can be huge.
"It is fantastic to see it being embraced by GPs, social workers and other healthcare staff. I really hope the NHS and local authorities continue to provide the funding that can see it delivered by the voluntary sector across Greater Manchester, where we are using our community spirit to make long-term improvements to people's health and wellbeing."
---
Do you have a story for us? Want to tell us about something going on in and around Oldham? Let us know by emailing news@oldham-chronicle.co.uk , calling our Oldham-based newsroom on 0161 633 2121 , tweeting us @oldhamchronicle or messaging us through our Facebook page. All contact will be treated in confidence.