Uppermill Band crowned North-West Area Champions
Date published: 27 February 2020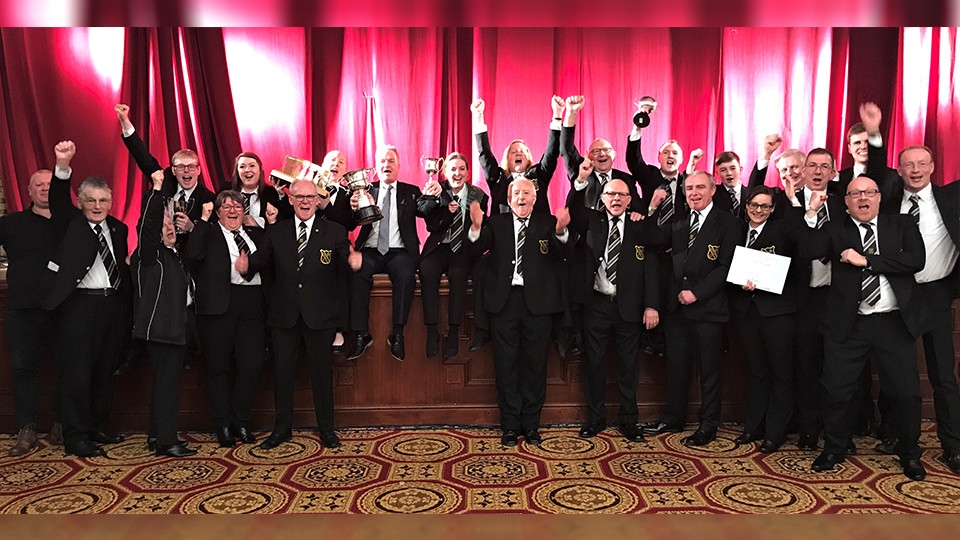 Dean Redfern receiving the trophies from adjudicators and representative from Kapitol Promotions
Over the past few months Uppermill Band have worked tirelessly under the musical direction of Dean Redfern with the focus on a good result in the higher section at the North West Area Brass Band Championships.
Last month they were promoted to the Second Section following their success in the Third Section after being crowned 2019 National Third Section Champions.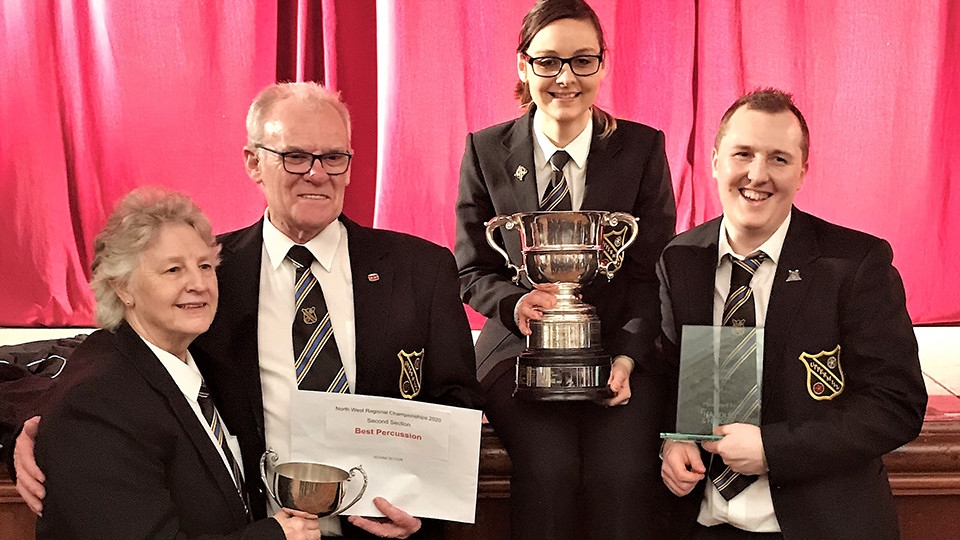 The band was determined as they competed in Blackpool this past weekend against 16 other bands from across the area.
They were pleased with their performance of the test-piece The Golden Sabre and when the adjudicators announced the prizes the cheers of Uppermill Band and their supporters rang out in the Winter Gardens.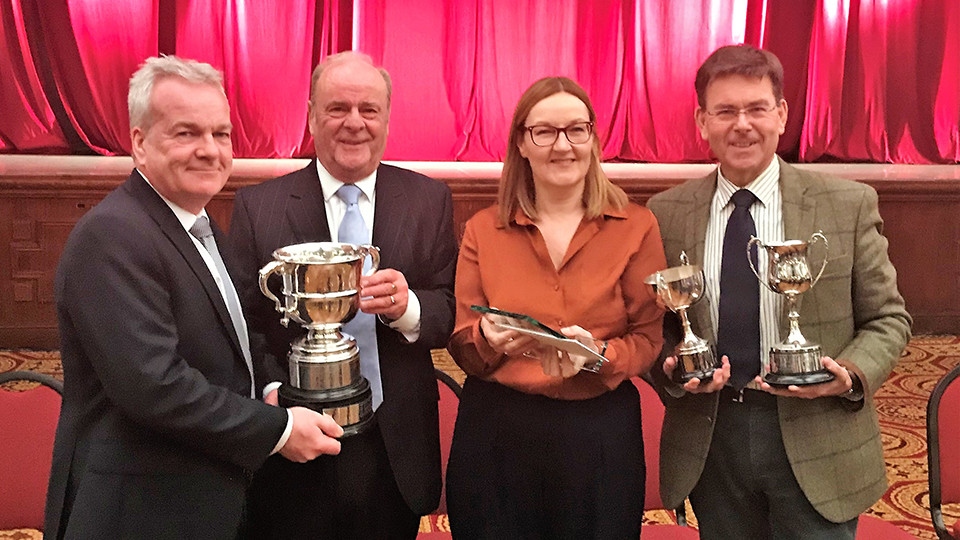 The prize for the best bass section was awarded to Uppermill Band bass players - Neil Bartel, David Mansfield, Howard Taylor and Andrew Jordan; for the third consecutive year the Uppermill Band percussion section, Jenny Ward, Graham Gillespie, Katie and Andrew Woodward, were awarded the best percussion section and with Soprano Cornet player Mark Wears awarded the best Soprano in the section it was a clean sweep of the section awards.
The loudest cheer, probably heard back in Saddleworth, was reserved for the announcement that Uppermill Band were the winners of the North West Area Second Section and would be invited to compete in the National Finals in Cheltenham in September.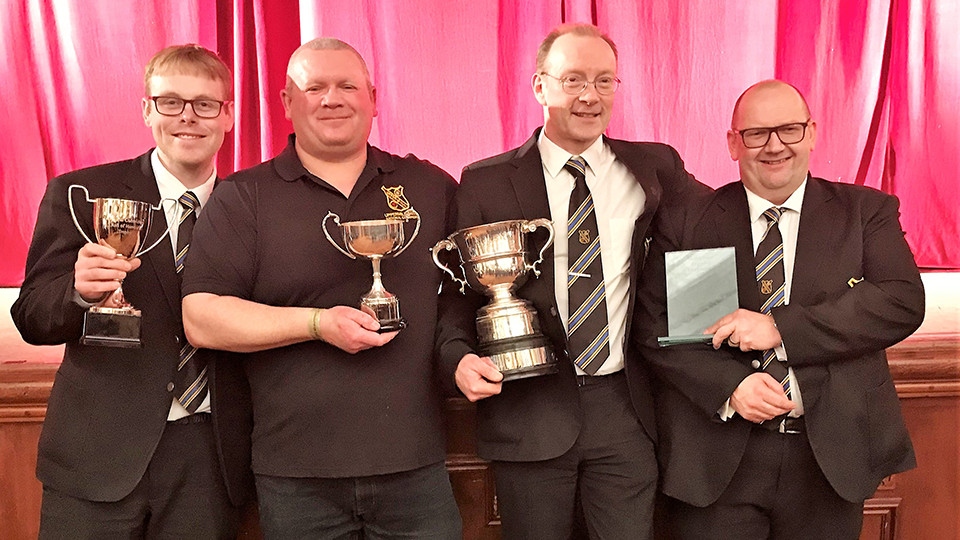 Dean Redfern said:
"Winning the Third Section National Finals last year was a huge victory for the band with such a musical performance delivered. But to go to the North West Area just five months later, compete in a higher section and again win with another very musical performance is amazing.
"I am so proud of every player in the band. We have created something very special at Uppermill Band around a culture of hard work and a belief in each other, creating a true team spirit. We genuinely look forward to performing to our best ability at future contests and hope our success continues. It's a privilege and pleasure to conduct Uppermill Band. Thanks to one and all".
If you would like to hear the National Third Section Champions, and newly crowned North West Area Second Section Champions, Uppermill Band will be holding a celebration concert at the Uppermill Civic Hall on Saturday July 18th.