Oldham businesses re-opening, as lockdown measures eased
Date published: 15 June 2020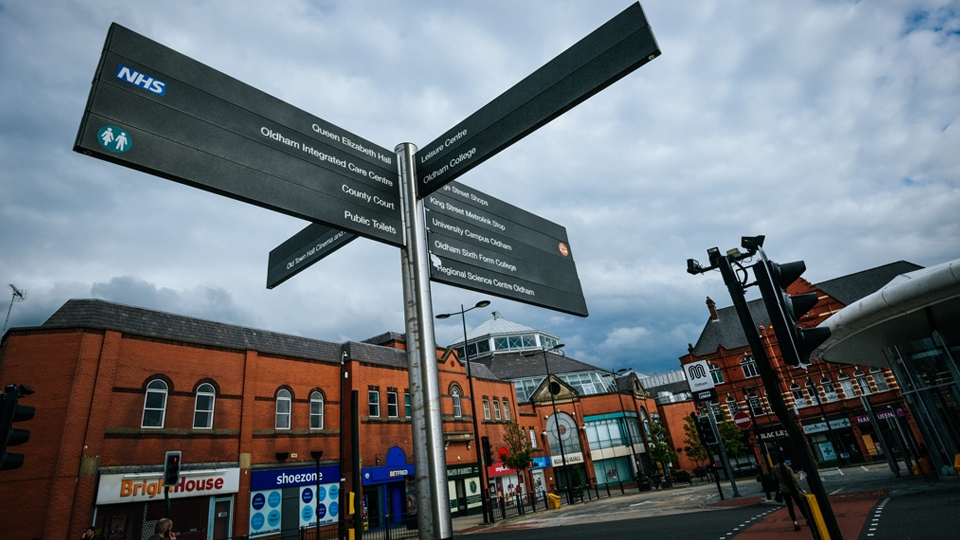 Oldham to re-open, as Coronavirus restrictions eased
From today, more businesses in Oldham will be allowed to open - meaning the town centre is expected to get busier.

Lockdown measures are being eased, which allows more shops to reopen their doors.

Anyone travelling by bus, train or tram is now required to wear a face mask and observe social distancing wherever possible by leaving seats between other passengers.

However, the government is stressing people should continue to work from home if it is possible and to avoid public transport if they can, especially at rush hour.

The rules only apply on public transport and not while waiting, but the rail industry is asking people to cover their faces as they enter stations.

You could be refused travel if you do not follow the rules.

Car parking charges have also been reintroduced to Oldham, as the council expects the town centre to get busier.

That change was made earlier this month, on Wednesday 3 June.

On duty key workers and NHS staff will still get free parking across the borough.

In some car parks, you can park for three hours for free at weekend as long as you display a ticket.

Some street bays will also allow 30 minutes free parking.