Two thirds think Government should intervene to make Britain fairer - cross-party report
Date published: 19 September 2020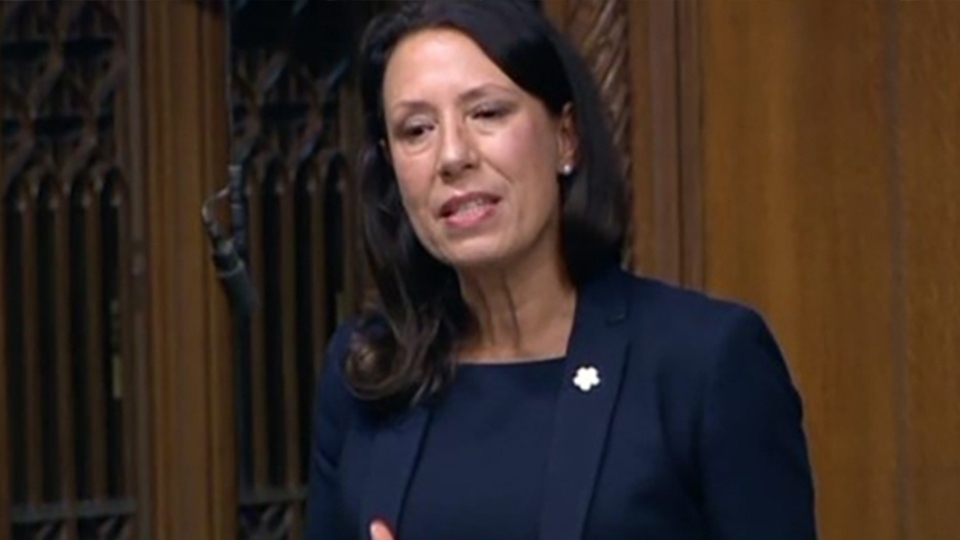 Oldham East and Saddleworth MP Debbie Abrahams
Debbie Abrahams, MP for Oldham East and Saddleworth and Vice-Chair of the All Party Parliamentary Group on the Green New Deal, has welcomed the Group's 'Reset' inquiry which has spent the summer engaging with people across the country on what post-Covid society and economy should look like.
The report has found a huge public desire for a fairer, greener, kinder Britain after Covid.
The public want Government to use this moment to take bold action to transform Britain.
The findings of the national public consultation, published in the Group's report 'Time to Reset' show that:
* The public are way ahead of the Government on the scale of change they want, with ambitious ideas about the future of work, public services, community, nature and local life.
* They want society to be fairer and want to see bold government action on wages, a job guarantee and housing to make that happen.
* There is widespread public support for the government to take steps to completely reshape everyday life in Britain, so people can play a meaningful role in their communities and act in the common interest.
Mrs Abrahams said: "Boroughs like Oldham have been more affected by Tory austerity over the last 10 years than most others.
"The Covid pandemic on top of this, exposed the grotesque inequalities in our country, made worse by the Government failing to get a grip of the basics in pandemic management.
"I'm not at all surprised that there's greater support in the north for Government action to make society fairer than elsewhere in the country.
"This autumn, the Government must deliver on their 'levelling up' promise.
"We need meaningful change across the country, and we need it now.
"In a challenge to the perception of the UK as nations riven with division, we found common aspirations in all of the communities with whom we engaged, marked by an overwhelming public appetite for a fairer, greener, kinder Britain after Covid.
"We found that the public are way ahead of Ministers in the boldness, scope and scale of change they want.
"The Government has a stronger popular mandate than it imagines to use this moment to transform Britain into a fairer, greener and kinder country. It must now act upon it"
The All Party Parliamentary Group on the Green New Deal's 'Reset' inquiry heard from over 55,000 people, including a nationally representative poll of 2,000 people; in-depth workshops with 108 people; interviews with people who are digitally excluded; a digital ethnographic survey of groups across the country; evidence from 17 experts, and written evidence from over 30 organisations from the NFU to Nesta.
While other research has focused on how very real divisions and differences have been exacerbated by the pandemic, the APPG's approach, was explicitly concerned with identifying outcomes people wanted to see looking ahead and found significant commonality.
Polling for the Group by the Insight Agency Opinium, published alongside the APPG's report found that:
* Two thirds of the public think that government should intervene to make society fairer, with those in the North most likely to agree (71%);
66% of UK adults think that the government should prioritise the health and wellbeing of citizens over GDP growth; only one in five people think they should continue to prioritise GDP as its main economic goal.
The report sets out a public mandate for change far more ambitious than anything that has been seen from ministers to date:
Fairness
The MPs found huge support for better pay and improved conditions for key workers - from NHS staff and care workers to supermarket staff and delivery drivers.
The support came regardless of political affiliation or preference, and from across the country.
There was also widespread support for other measures that would make Britain fairer including a universal basic income and guaranteed employment – with unemployment set to rise as the economic consequences of the pandemic play out, these measures could be critical:
63% of people support a jobs guarantee, and the Government creating the opportunity for everyone to access a fairly paid job. Only 9% of people completely oppose this.
50% support a reduction in working days to ensure there is enough work to go around for everyone.
57% support some form of monthly guaranteed income, where every household would be paid a set amount each month (this is supported by 44% of Conservative voters and 75% of Labour and Green voters).
On housing, only 19% think housing policy is working well.
There is strong public support for rent caps and investment in social housing – workshop participants were also concerned about homelessness and, having seen government intervention during lockdown, want to see government action to end street homelessness.
Reshaping working life
After the huge changes to working life brought about by lockdown, people want to see working life transformed with the flexibility to work from home where it is safe and possible to do so, and a broader definition of work so that domestic and other caring work and volunteering is equally valued.
The time to "give back"
People said they wanted to be more involved in their communities – and identified time as the main barrier. As one participant in Reset's workshops put it, people want "the time to be good" – most say they would use the time to volunteer or contribute to their local community in some way as 79% of the population did during lockdown according to the Reset poll.
Relocalising Britain
After being forced to stay local during lockdown, people said they felt more connected to their local areas – and want to see changes that would make their local high streets more varied and welcoming including car-free zones and mixed high streets that have green spaces, community hubs, residential spaces and cultural venues alongside shops.
More nature and less traffic
People across the country made more use of green spaces during lockdown, turning Britain into a nation of nature lovers – but not everyone had access. The public want to see more green spaces – and access to nature for everyone.
They also want the changes seen during lockdown, like reduced traffic and cleaner air, to be permanent.
Greener
Some of the most popular changes, including more green spaces, liveable streets, less traffic, more flexible working patterns and food grown closer to home, would also make a significant contribution to meeting the UK's climate change targets.
The MPs are now are working on a second report using the evidence submitted to them from organisations ranging from the NFU to Nesta that will present a package of policies that would deliver the kind of UK the public say they want, to be presented to their fellow parliamentarians and to the Government in October.
---
Do you have a story for us? Want to tell us about something going on in and around Oldham? Let us know by emailing news@oldham-chronicle.co.uk , calling our Oldham-based newsroom on 0161 633 2121 , tweeting us @oldhamchronicle or messaging us through our Facebook page. All contact will be treated in confidence.