Oldham GP warns further lockdown could lead to 1930's style poverty
Date published: 13 October 2020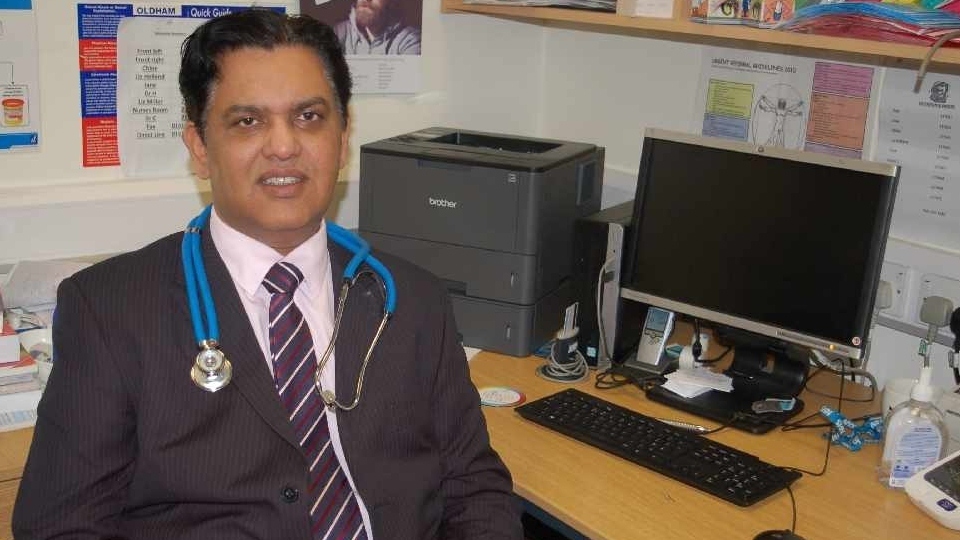 Dr Zahid Chauhan OBE
Further tier of lockdown could unleash poverty and a great depression, that's according to an Oldham GP and Councillor.
Were Greater Manchester to move into the "severe risk" category of lockdown without financial aid, it could result in hardship not known since the 1930's crash and disastrous physical and mental health in the region.
So says national health campaigner Dr Zahid Chauhan OBE, who claims it will also widen the gap between an affluent South and a frozen, deprived North.
"Those in the hospitality and retail section are notoriously poorly paid and of late, have risked their health to come in and try to rescue their businesses" said Dr Chauhan, founder of the Homeless Friendly charity, "if those outlets got to the wall, there will be job losses, debt, poverty, anxiousness, depression and possibly greater levels of addiction.
As someone who has worked on the COVID-19 front line, I understand that we need to control the virus – but there will be a pandemic of joblessness and other serious health problems if we do not compensate those workers."
Dr Chauhan wants local authorities to manage lockdowns and immediately be given powers to track, trace and isolate those with symptoms. He also believes that vulnerable communities need greater assistance from improved healthcare facilities to better housing – as the statistics show that poverty is having a direct impact on mortalities.
Continued Dr Chauhan: "The Government introduced savage cuts to local authority budgets prior to lockdown and now, when needy neighbourhoods, older folks and those in residential care require support – it is not there".
The fact that there are fewer deprived neighbourhoods in the South of England means that the new "tiered" system gives them are a distinct economic advantage, argues Dr Chauhan.
"We need to do better than to just stifle an entire community and watch its businesses and opportunities to dwindle and die. The government must intervene where it is needed, paying those furloughed the original lockdown rates. We cannot afford to let counties such as Greater Manchester become another victim of this virulent virus."