Conservative group demand apology from council leader
Reporter: Ken Bennett
Date published: 10 November 2020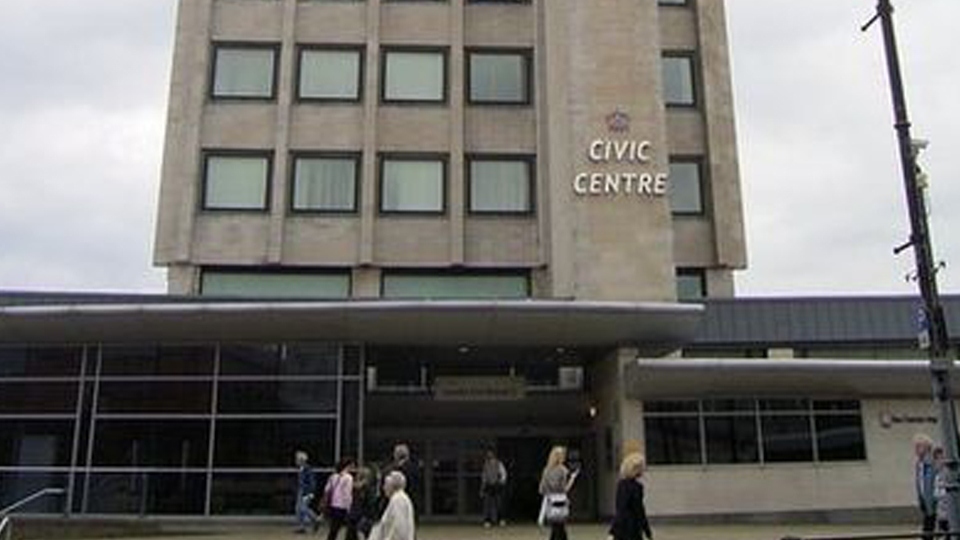 The Oldham and Saddleworth conservative federation are demanding a public apology from the leader of Oldham Council
The Oldham and Saddleworth conservative federation are demanding a public apology from the leader of Oldham Council after he claimed three of their ward Councillors were "legitimising" unsubstantiated accusations and conspiracy theories circulating online.
Councillor Sean Fielding made the allegations in the wake of a resolution passed unanimously by Saddleworth Parish Council supporting the police force in Oldham.
The motion, raised by conservative parish councillors Luke Lancaster and Max Woodvine, was backed by ward councillors John Hudson, Jamie Curley and Graham Sheldon, who sit on both councils.
The letter was sent to the Chief Constable of Greater Manchester, with copies going to the Home Secretary, Oldham East and Saddleworth MP Debbie Abrahams, the local police team and Oldham Council.
At last week's Oldham council meeting, a motion calling for a new "independent" investigation, seconded by Conservative group leader John Hudson, was overridden by an amended version from the Labour group.
In his letter to the parish council, Councillor Fielding thanked them for sending him a copy of the resolution, which expressed Saddleworth Parish Council's support for the police force in Oldham.
Councillor Fielding also stated: "As your letter correctly states, the police perform a complex and challenging service for the people of our borough, and particularly in our current situation, serve a vital function supporting our community."
But it goes on: "I was surprised to see that your letter expressed 'concern at the growing cultural movement, mostly using social media, seeking to undermine and unfairly criticise Police Officers and the work they do.
"While this is undoubtedly a cause for concern, Councillor John Hudson has only this week submitted a motion to Oldham Council that flies in the face of your letter.
"The motion, for which he was the seconder and on which his fellow Parish Councillors Councillor Curley and Councillor Sheldon clearly supported him, was based on and sought to legitimise a large volume of unsubstantiated accusations and conspiracy theories that circulate online.
"These conspiracy theories suggest that the council is covering up widespread paedophilia, that there is a shadowy network of people from Oldham's minority ethnic community who control council affairs, engage in child grooming, electoral fraud and corruption, and that councillors, council officers, the police, the media and others are all complicit in this.
"Most of the claims made online are, of course, without basis.
"However, they all paint a picture of Greater Manchester Police as at best completely incompetent, or at worst actively involved in ignoring criminality and supporting corruption."
He added: "I would encourage all Parish Councillors, if they wish to follow through on their gesture of support for the police, to come out strongly against the kind of online rumour mongering that denigrates all of our public institutions, sows doubt amongst the public about their ability to trust the police and others, and makes the job of keeping our borough safe that much more difficult."
But in a statement, the Oldham and Saddleworth Conservative Federation accuse Councillor Fielding of "attacking" the three councillors and say he was "bizarrely vitriolic" in his response.
"The parish council motion put forward by conservative parish councillors and supported by all sides, supported the police in their efforts to keep us safe," says the statement.
"Unsurprisingly, Councillor Fielding does not and cannot provide any evidence to substantiate any of the frankly absurd accusations that he makes.
"We believe that this is a desperate attempt to attack and bully three elected individuals from another political party because they are calling for a full investigation and independent public inquiry into all the allegations being made about child sexual exploitation.
"We demand that Oldham Council and Councillor Sean Fielding withdraw the remarks and apologise to Councillors Hudson, Curley and Sheldon.
"Further, we can only hope that Councillor Fielding addresses and seeks support of his conduct and behavior as council leader, as it falls far short of what is expected and is in no way professional.
"If Oldham Council and Councillor Sean Fielding do not withdraw the remarks and apologise then we reserve the right to take further action."
Councillor Graham Sheldon added: "The reply from Councillor Fielding was completely out of context.
"Had he given the motion any thought, he would not have sprung to his defensive attitude and sent this completely inappropriate reply.
"Parish Councillors Luke Lancaster and Max Woodvine, who proposed this motion, had one thing only in mind, and that was the emphasise to support for the police.
"There is an underlying lack of respect generally in today's society, and this also includes people's attitude to the police.
"The motion which was supported by the parish council highlights our support to the police, and this in turn may influence others to do the same."
---
Do you have a story for us? Want to tell us about something going on in and around Oldham? Let us know by emailing news@oldham-chronicle.co.uk , calling our Oldham-based newsroom on 0161 633 2121 , tweeting us @oldhamchronicle or messaging us through our Facebook page. All contact will be treated in confidence.