Voters reminded to check polling station details with less than a week to go before local elections
Date published: 30 April 2021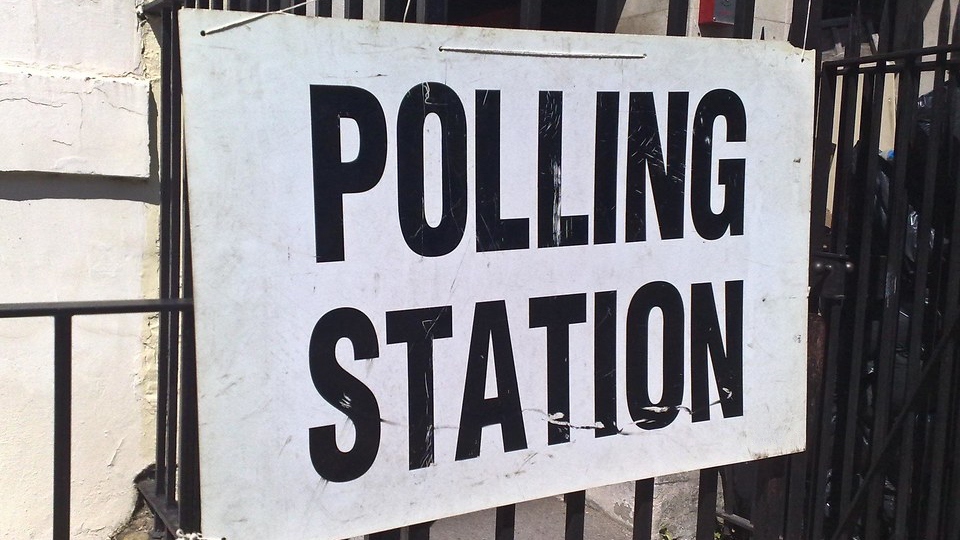 This year's local elections take place next Thursday, May 6
There is now less than than a week to go until voters across Greater Manchester have their say on who makes the important decisions that affect them and the places where they live.
Ahead of this year's elections next Thursday, May 6, voters are being urged to check the details on their polling cards, which include the name and address of their polling station.
Some polling stations may have changed, in some cases due to the COVID-19 safety requirements of this year's elections.
Voters can only vote at the polling station listed on their poll cards, so should check these details before next Thursday to ensure they know where to go.
People do not need to take their poll cards with them to vote, but doing so may save time when polling station staff verify voters' details on the electoral register.
This year, voters will choose who represents them in up to three elections for the Mayor for Greater Manchester Combined Authority, local councillors, and the City Mayor of Salford.
Voters have a range of options for casting their ballot – in person, by post, or by appointing someone they trust to vote in their place, known as a proxy vote.
Significant efforts have been made to ensure that all polling stations are COVID-19 safe, and all residents wishing to vote in person should be confident in doing so.
Health and safety assessments have been carried out on all polling stations, and voters and staff will be required to use hand sanitiser upon arrival and wear a face covering unless exempt.
Polling station layouts will ensure that voters and staff remain socially distanced, and voters can bring their own pen or pencil should they wish to do so.
While the deadline to register to vote or to apply for a postal or proxy vote has passed, there are limited circumstances in which registered electors can appoint an emergency proxy.
These include if voters have tested positive for COVID-19 or are required to isolate on election day.
Residents should contact their local Electoral Registration Office for more information.
Eamonn Boylan, Combined Authority Returning Officer for the GMCA Mayoral Election, said: "With just one week left before these important elections take place, we want to remind voters across Greater Manchester to check the details of their polling stations.
"Some may have changed due to the safety requirements of these elections, which are being applied thoroughly across all polling stations in our city-region.
"For that reason, we would urge everyone to familiarise themselves with the details of where they'll need to go and what they'll need to do on Thursday, May 6.
"Staff are working hard right across our city-region hard to make sure that everyone can vote safely, securely, and have their say on who makes the big decisions and sets the priorities for Greater Manchester."
This year residents across Greater Manchester will be voting in up to three elections, for:
Councillors. Councillors are elected to represent their local area and residents, and contribute to the development of local policies in areas such as social care, housing, planning, highways, and education.
The Mayor for Greater Manchester Combined Authority. The Mayor is a major figure in the political life of the city-region, with unique powers and responsibilities.
This includes setting budgets and priorities for Greater Manchester's public services including transport, housing and planning, the fire and rescue service, Police and Crime Commissioner responsibilities, and acting as an ambassador for the city-region.
The Salford City Mayor. Residents in Salford will elect the City Mayor, who is Salford's political, strategic and community leader and has overall responsibility for the delivery of all council services.
A total of nine candidates are standing in the second election for the Mayor for Greater Manchester Combined Authority.
The first election was held in 2017.
The nine candidates standing in the election for the Mayor for Greater Manchester Combined Authority, appearing on ballot papers in alphabetical order by surname, are:
BUCKLEY, Nick
Reform UK
BURNHAM, Andy
Labour and Co-operative Party
EVANS, Laura Kathryn
Conservative Party Candidate
FARMER, Marcus Jonathan
Independent
HORROCKS, Melanie Jane
Green Party
LEPORI, Simon Edward
Liberal Democrats
MARVEL, Alec
MORRIS, Stephen
English Democrats – "Putting England First!"
SUTCLIFFE, David John
The full list of candidates, official notices, and other information can be found at: www.gmelects.org.uk
---
Do you have a story for us? Want to tell us about something going on in and around Oldham? Let us know by emailing news@oldham-chronicle.co.uk , calling our Oldham-based newsroom on 0161 633 2121 , tweeting us @oldhamchronicle or messaging us through our Facebook page. All contact will be treated in confidence.