Inspiring team rise to the challenge
Date published: 23 October 2021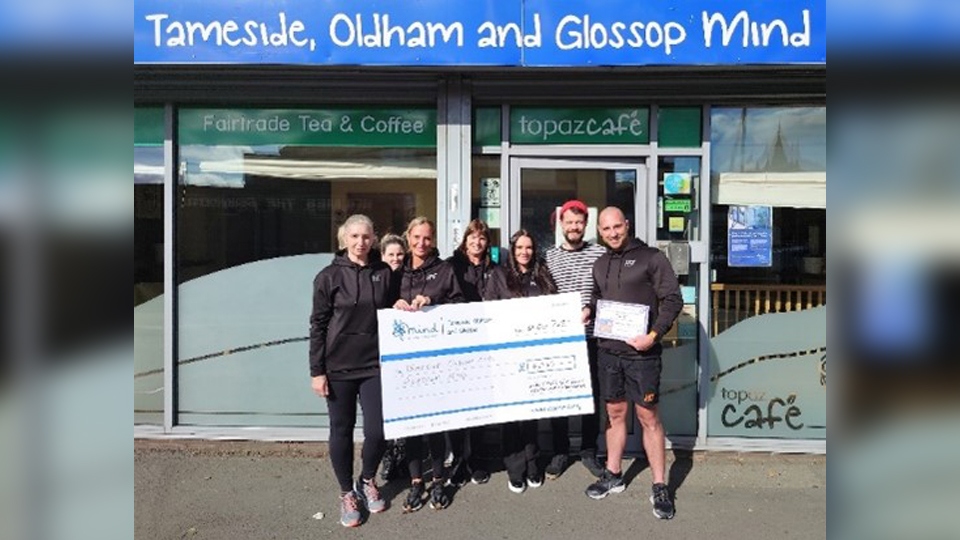 The group have raised over £4000
A team of over 80 local fundraisers have raised over £4000 after completing a series of gruelling challenges for Tameside Oldham and Glossop Mind.
Andy Hughes and his team have completed 5 fundraising challenges including climbing Mt Snowdon, the Yorkshire 3 Peaks Challenge and the Manchester 10k. The group had set out to raise £1000 for the local mental health charity but - through their passion and dedication - they have managed to raise an incredible £4,065.
Tameside Oldham and Glossop MIND (TOG Mind) provide a range of services to help the local community with their mental health. They provide counselling, support groups, and online resources.
Andy from Team Hiitman (@teamhiitman) who coordinated the activities, took part and supported the group said: "I'd like to officially thank you all for your support during the last few months for the 5 challenges we did to raise money to support our local Mind charity - TOG Mind. We raised £4065 and this money will go a long, long way to help support lots of people and a charity which is close to so many of our hearts."
Jason, who supports fundraisers at TOG Mind said "This is next level fundraising and we are hugely appreciative of the effort and dedication put in by the whole team. When I met the fundraisers recently it genuinely brought a tear to my eye to hear their stories and see how positive everyone was. Any fundraising makes a huge difference to our work and ensures we can do even more in the future."
For anyone inspired by Andy and the teams efforts, Miles for TOG Mind is running until the end of the year. Anyone can sign up to complete 50 or 100 miles in a month in any way they want.

To find out more call Jason at TOG Mind on: 0161 330 9223, email fundraising@togmind.org or click here