Prime Minister to hold press conference this evening
Date published: 04 January 2022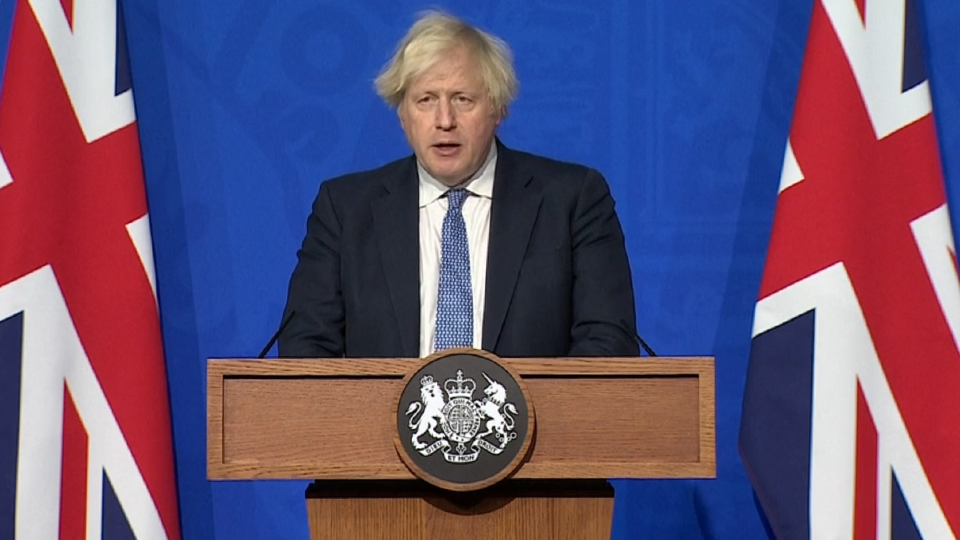 Prime Minister Boris Johnson
We should be getting an update of where England stands in terms of the Omicron variant of Covid-19 on Tuesday evening as Boris Johnson is to hold a press conference at 5pm.
The Prime Minister will be joined in the Downing Street Breifing room by Sir Patrick Vallance, the Chief Scientific Adviser and newly knighted Sir Chris Whitty, England's Chief Medical Officer.
But what will Mr Johnson use the broadcast to announce?
It's expected he will issue an update on how the rollout of the booster vaccines is going with every elegable adult in England having been invited for a jab prior to the turn of the New Year.
There has been rumour that tougher restrictions could be introduced although it's thought Mr Johnson is against tighter measures, especially as he believes the booster rollout is working.
The Prime Minister could mention something about the return of schools, with the majority of children due back in their classrooms this week with face coverings making a return to the classroom setting for all secondary schools.
One point Mr Johnson is likely to talk about is the impact the new wave of Covid-19 is having on the NHS with trusts up and down the country reporting staff being kept away from work having contracted the virus and being forced to isolate as a result.
Finally Mr Johnson is expected to continue to offer his thanks for all the volunteers and workers who are delivering the vaccine rollout into the arms of members of the public.
It's thought as many as two million hours of people's time has been given up in 2021 to help with the rollout and millions of doses of the various vaccines have been delivered into people's arms over the same time period.
The Prime Minister, along with his medical leads, will start the press conference at 5pm an opening statement and the usual slide show before questions from the public are asked and then the floor is opened for questions from a range of journalists.