Oldham parents of short-sighted children urged to have a MyopiaChat with their optician
Date published: 17 May 2022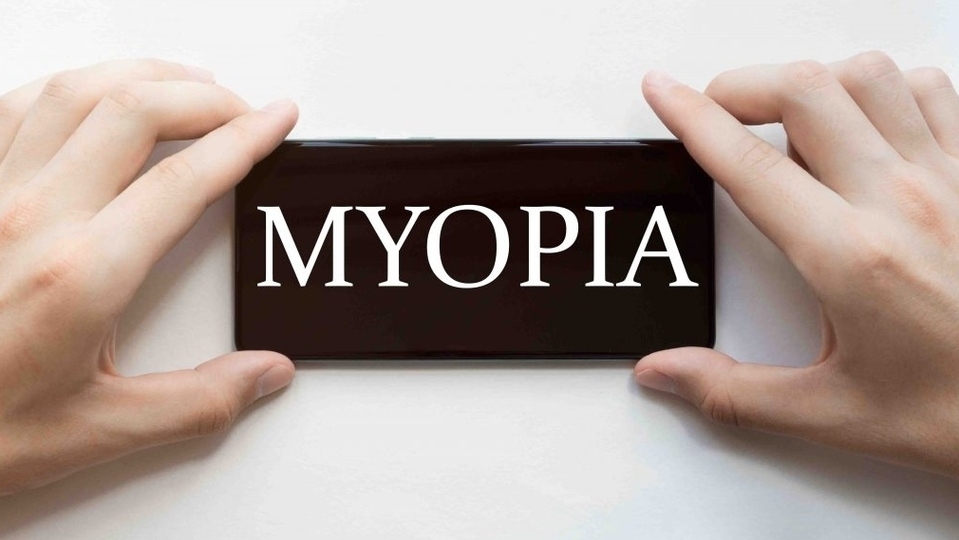 It's Myopia Awareness Week between May 23-29
Over 2 million UK parents who have been told their child has "short sight" by their optician are unaware that it is a casual term for a disease called myopia that is directly linked in later life to retinal detachment, eye disease and in the worst cases, blindness.
As part of the global Myopia Awareness Week (May 23-29) parents of short-sighted children in the Oldham area are being urged to:
1. Ask their optician for a MyopiaChat
2. Learn how to have a MyopiaChat with their child
3. Find out more about their child's myopia at www.myopiachat.org
The UK myopia epidemic as part of a global myopia pandemic.
In some parts of the UK as many as 1 in 3 children now have myopia.
The UK is in the middle of a silent myopia epidemic, accelerated by increased screen time and decreased outdoor time during lockdown.
The number of children with myopia is growing at the rate of around 160,000 children a year, 440 every day.
2.5 million children under 18 either have myopia or will develop it within the next few years.
Myopia numbers are set to keep accelerating over the next decade in line with a global pandemic where 50% of the world is predicted to have myopia by 2050.
The higher the myopia, the higher the risk of eye disease.
If parents are proactive and start early, myopia in children can now be controlled by more outdoor time, less and adapted screen use and with either myopia control glasses, day lenses or night lenses.
Stopping children's short sight getting worse not only gives their children better vision throughout their life, but it can also decrease their child's risks of eye disease later in life by over 40%.
Daniel Crown, from Hathershaw Opticians in Oldham, said: "In the UK we don't link the term 'short sight' in children with long term eye disease.
"Once parents understand that short sight is a disease called myopia, they take it seriously.
"Education is key, which is why, as part of the #MyopiaChat campaign during this global Myopia Awareness Week, we are urging all parents in the Greater Manchester area to ask their optician for a MyopiaChat and to educate themselves about myopia.
"Children know to avoid excessive sweets and to brush their teeth twice a day to stop them silently rotting away over time.
"It's important that they start to think about their eyes like this.
"Sweets are to teeth what poor and excessive screen use are to eyes.
"You wouldn't let your child guzzle sweets an hour before bed and go to sleep without brushing their teeth.
"Yet we routinely let children stare at a screen close to their face in the dark before bed.
"It has the same damaging effect.
"A change of mindset about myopia (short sight) is urgently needed."
---
Do you have a story for us? Want to tell us about something going on in and around Oldham? Let us know by emailing news@oldham-chronicle.co.uk , calling our Oldham-based newsroom on 0161 633 2121 , tweeting us @oldhamchronicle or messaging us through our Facebook page. All contact will be treated in confidence.