How Oldham celebrated the Platinum Jubilee with over 70 street parties
Date published: 07 June 2022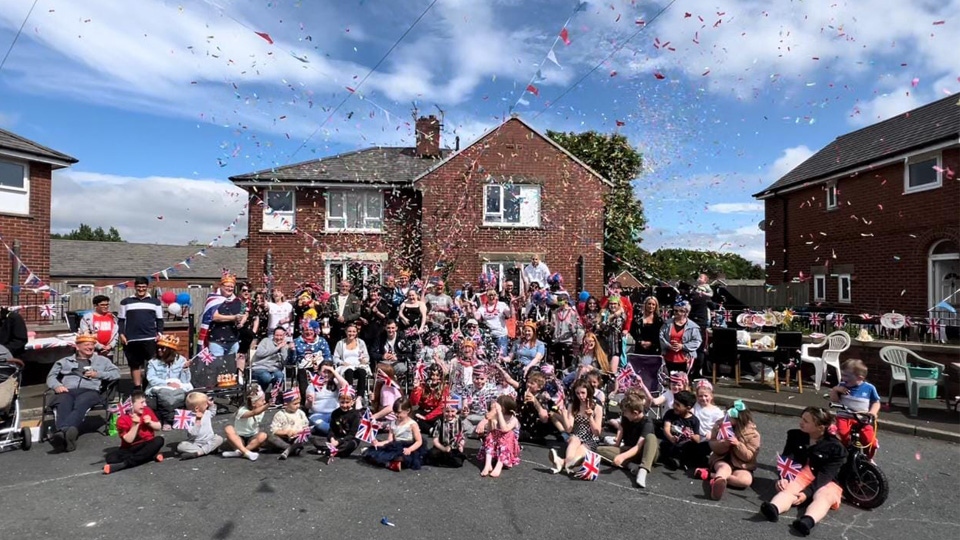 Friends and neighbours celebrate at Whetstonehill Close
Thousands of Oldhamers came out to celebrate Her Majesty's Platinum Jubliee over the four-day bank holiday weekend, with over 70 street parties, and more indoor events.
The council had provided a grant of £250 per party to set the ball rolling, with friends, neighbours and communities getting together to organise celebrations across the borough to commemorate 70 years of service from Her Majesty The Queen.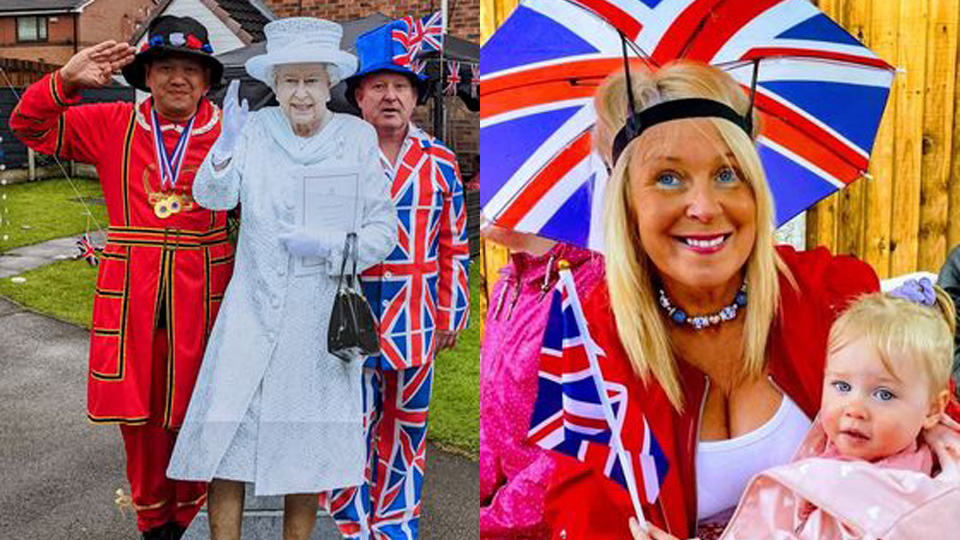 Kwok Wong organised a street party in Brierwood Close in Royton.
The 52-year-old, who owns the Ree Ming Chinese takeaway in Royton, held the party on Sunday afternoon, with a special appearance by a cardboard cutout of the Queen herself.
"I used the council grant, plus some of my own money, and neighbours and friends contributed too." Kwok told the Chronicle.
"I cleaned everybody's gardens beforehand, and each house was decorated in red, white and blue. Everyone had a flag to wave to celebrate our Queen."
As well as food and drink, party games included an egg and spoon race, a karaoke competition, test your strength, and a tug'o'war.
Over 150 people attended the event, but it wasn't all plain sailing, says Kwok.
"At 8am I thought I needed to cancel the event because I was struggling to set up the Gazebos due to high wind and rain. At the end we managed to get them up and the celebration was very successful and everyone truly enjoyed it."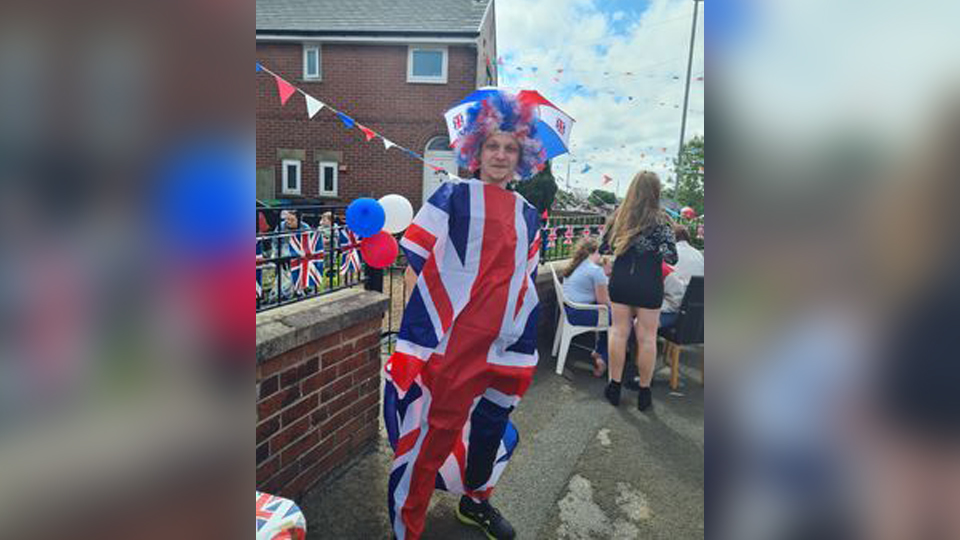 Meanwhile, Kelly Jones helped to organise a street party in Whetstonehill Close in Derker on Saturday.
Julie Johnson Hopwood was the big cheese, pulling everything together including a bouncy castle, and a tasty barbeque.
"The whole street was decorated and 2Jays Roofing provided the bunting for us.
"After a windy start we literally had the best day - our street was rocking! I can't believe what a good day it was. We all came together to make it so special.
"We all mucked in to help. If it wasn't going shopping, it was baking, DJing, BBQing, putting bunting up, blowing balloons, face painting or crafts."
"It was great to see the whole street and our families come together and all the kids and adults laughing and smiling and enjoying the day."
Over 70 people attended the event.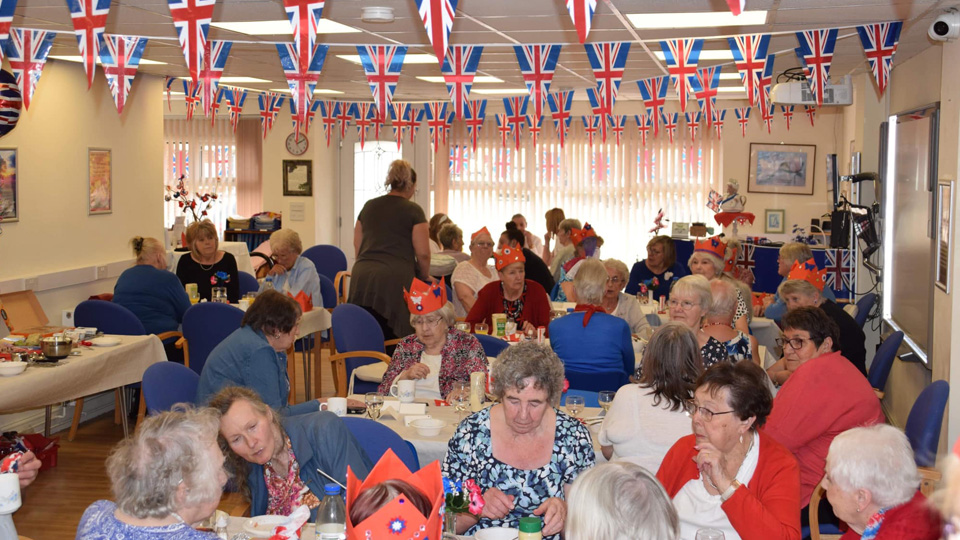 Elsewhere, the Royton and Crompton Over 60's Group had an extra reason to celebrate over the weekend.
Organisers, Janet and Bill Heap were both awarded MBEs for their services to the community.
The couple are based at Dovetales Christian Centre on Beal Lane in Shaw, and have been organising groups, activities and fundraising since the early 90s.
Over 40 people attended the special Platinum Jubilee lunch, which was held inside the centre.
You can see a full profile of Janet and Bill in our next printed issue of the Oldham Evening Chronicle, out on Friday 17 June.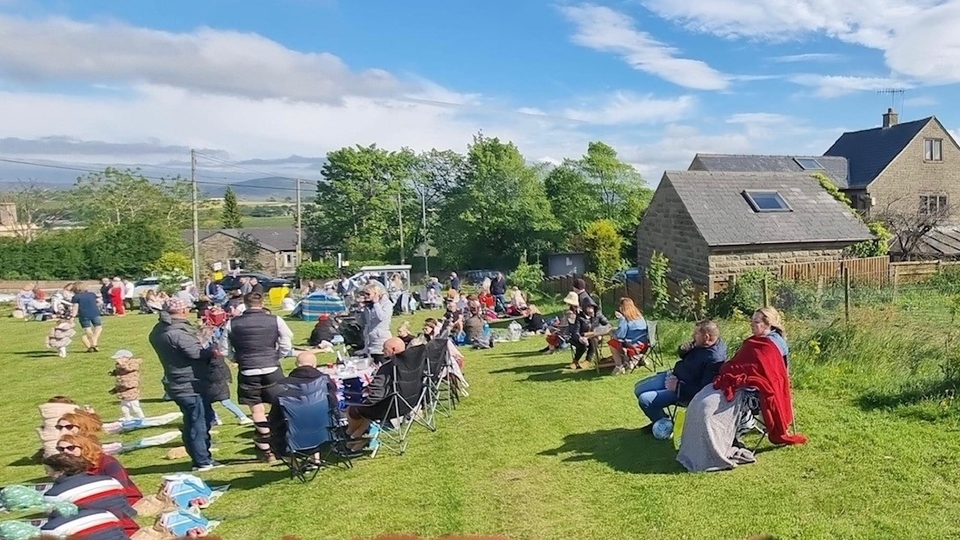 Scouthead and Austerlands Community Group held a Picnic in the Field to coincide with the Queen's Jubilee Weekend.
More than 500 attended the event held at Dawson's Field in Scouthead, with Geoffrey Fielding and team of volunteers working hard to provide a free family event, with attendees bringing their own barbecues and other party accessories.
Stuart Cooke, the newly-elected Mayor of Austerlands, toured the field speaking to families after opening the event.
Traditional party games included the egg and spoon race, sack races, balls in the bucket and the coconut shy tested visitors' throwing skills.
Music was provided by local band Room 107 and there was a special thank you to all who supported and helped families have a great day
---
We want to see your pictures of your Platinum Jubilee celebrations and we'll share them in our next printed paper, out on Friday 17th June.
Send your pics, and a little information about your party to news@oldham-chronicle.co.uk, or get in touch on our Facebook page.