Rachel's unusual career choice feels 'like a privilege'
Date published: 22 June 2022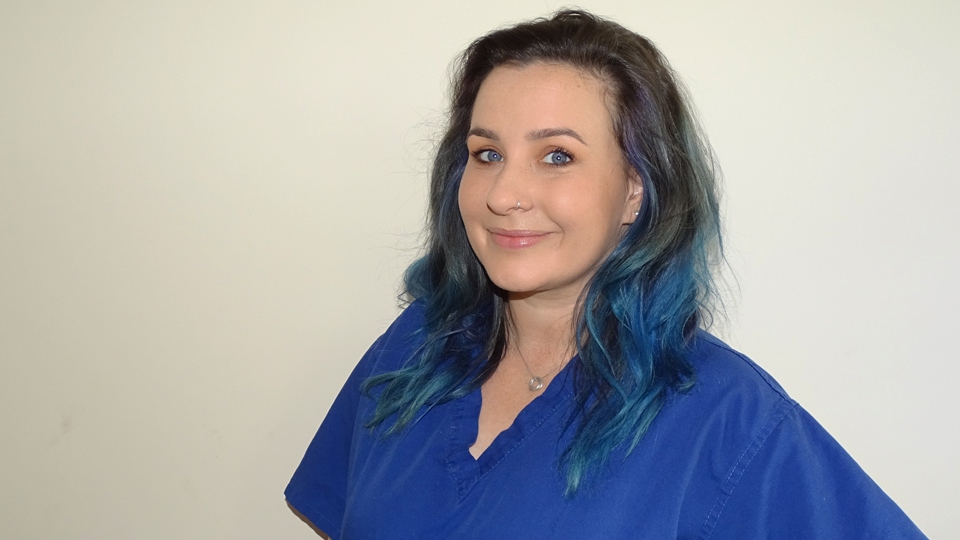 Rachel Carline
When it comes to a career choice, becoming an embalmer isn't a common route to follow. But for Rachel Carline, who works at Co-op Funeralcare in Oldham, it was a long-held ambition.
Rachel, 31, is a member of the British Institute of Embalmers and co-host of The Eternal Debate Podcast. Her role is to help preserve and restore a person who has died, creating a peaceful and lasting image for their family and friends.
At 22, Rachel started training to be an embalmer as she always knew she wanted to work in the funeral sector from a young age due to a fascination with both Ancient Egypt and human biology.
"I went to see my grandma when she died but she didn't look good. That experience must have left a lasting impression, as years later I decided I wanted to become an embalmer and care for people after they died."
Rachel started her career as a funeral arranger in a Co-op Funeralcare home and began going in to work early to learn from the embalmers. This provided vital work experience that helped her decide that she wanted to train in embalming herself.
"Many people think embalming is just doing hair and make-up, or preserving the body, but it's so much more. I have the utmost respect for everyone I embalm and I believe my job is a real privilege."
Training to be an embalmer involved five theoretical and two practical exams – Rachel sees it as a combination of anatomy, maths and chemistry.
"To work out the amounts of fluids you need, such as formaldehyde, water and dyes, you have to know how much the body weighs, how long it's been since the person died, how long until the funeral, plus many other factors. But we always see them as a whole person, not an equation."
"My husband dreads going out with people we don't know as there is always a lot of interest in my job! But I don't mind answering their questions. There's nowhere else really people can go to can ask them, or others worry about bringing up the topic. Although we started the podcast for embalming students it is one of the reasons it grew to have some non-industry listeners – people are interested or inquisitive but don't know who to ask."
One of the main questions Rachel is often asked is if she has even embalmed anyone she knows and what this experience is like. Although she doesn't remember everyone she's embalmed, some are more significant – such as her grandad who passed away from oesophageal cancer in 2015.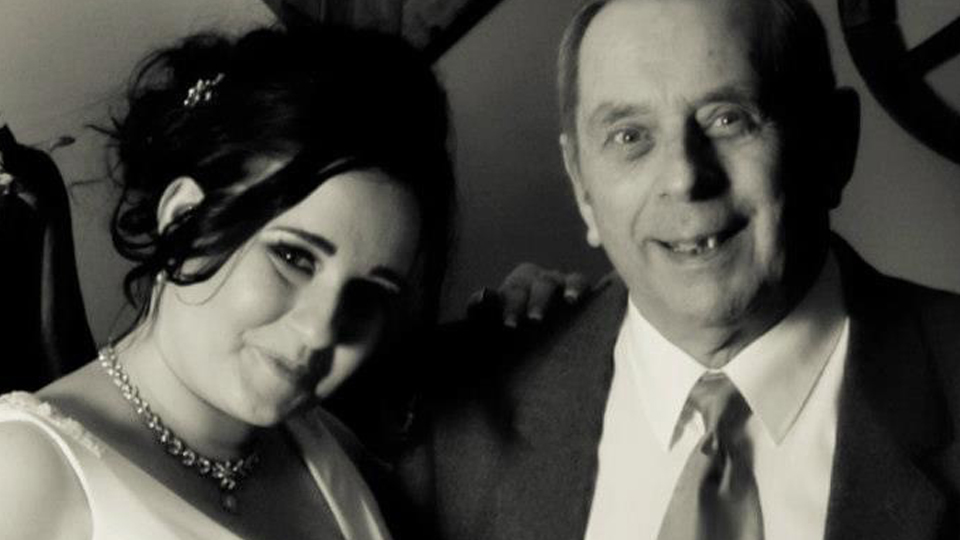 "No matter who it is, I embalm everyone as though they are a close friend or relative, so the technical aspect of the embalming procedure didn't feel that different. I had been heavily involved in looking after him when he was ill at home, so why wouldn't I do it when he passed away? I wanted him to look his best so I shaved his face, cut his fingernails and talked to him. It really helped with my grieving process and finding closure.
"People think embalming is all about preservation but in my opinion, presentation is just as important. When a family come to see their loved one, I want them to look peaceful and knowing I've created a comforting and pleasant lasting image for their family is incredibly rewarding."
As an embalmer, no two days are ever the same. On a typical day, Rachel might embalm three or four people which takes two hours on average. "You never know what you're going to be presented with. If I take someone into my care who had a post-mortem or who's been in an accident, I might spend the whole day restoring them. But that's the best bit of my job: knowing the difference my work makes to what their families will remember."
Through both Co-op Funeralcare and the British Institute of Embalmers, embalmers receive mental health support due to the challenging nature of the role. In 2017, Rachel cared for victims of the Manchester bombings which she remembers as a difficult experience.
"Some people in the industry still have the attitude that having feelings stop you from doing your job properly. It's the opposite for me. The day it doesn't affect me, or I don't care who I'm embalming, is the day I stop. Until then, I'll keep working to care for the person who died and comfort their families."
Anyone interested in pursuing a career in embalming can visit the Co-op Funeralcare careers site.
---
Do you have a story for us? Want to tell us about something going on in and around Oldham? Let us know by emailing news@oldham-chronicle.co.uk , calling our Oldham-based newsroom on 0161 633 2121 , tweeting us @oldhamchronicle or messaging us through our Facebook page. All contact will be treated in confidence.