£1m crowdfunded for property development in a single day
Date published: 18 April 2018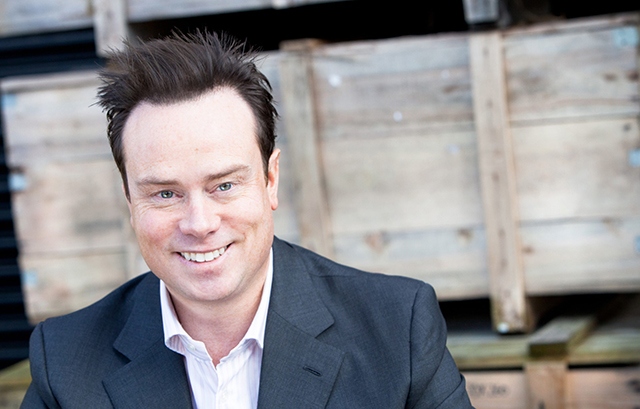 Frazer Fearnhead, CEO and co-founder of The House Crowd
The House Crowd, the world's first property crowdfunding platform, raised just over £1.3 million over a 24-hour period for housing developments in Lees.
This is the first time the business has broken the £1m mark in a day.
In 2013, The House Crowd passed £1m in funds raised within 12 months of starting the business, and by 2016, it had achieved its first £1m in a week.
On April 12, The House Crowd finally exceeded its goal of raising over £1m in a single day.
The actual amount raised in 24 hours was £1,304,000.
Of the money raised, the majority (£1.2m) was for The House Crowd Developments' Egyptian Mill Development of 41 houses and 15 apartments in the bucolic area of Lees.
House Crowd Developments is part of the House Crowd Group of companies, specialising in high-quality housing developments in the North-West.
These are crowdfunded by retail investors via The House Crowd platform and offer investors a typical interest rate of 10% p.a. over a 15-month investment term.
The rest of the balance (£98,000) was invested in the House Crowd's Innovative Finance ISA (IF ISA).
The IF ISA allows individuals to use their annual ISA allowance to lend funds through property investment, while receiving the benefits of tax-free interest.
Frazer Fearnhead, CEO and co-founder of The House Crowd, said: "Raising one million pounds in a single day is not just a confidence boost for The House Crowd and the service that we offer, but also for housing developments in the North-West.
"The numbers don't lie – there is clearly a big appetite amongst retail investors for property development financing and peer to peer secured lending, which is exactly what we offer.
"It's important that we keep up this momentum to continue helping solve two of the major problems within our society – the lack of quality housing and people's difficulties in saving their money.
"If we can continue building much needed housing, whilst providing our members with a reliable way to build a nest egg for their retirement, then we are serving our purpose."
Most Viewed News Stories