Barclays launches £500m growth fund
Date published: 31 May 2018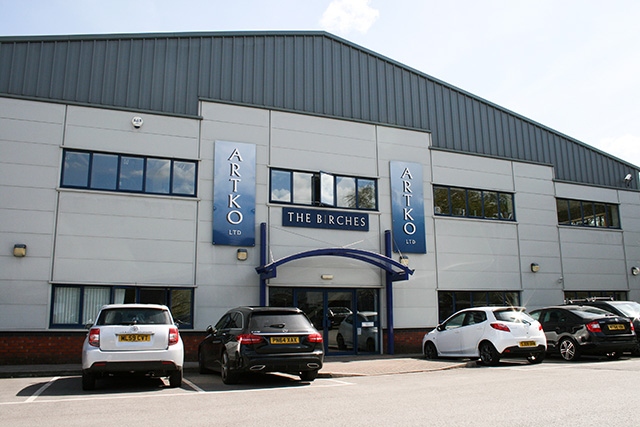 ARTKO Ltd, based in nearby Dukinfield
Barclays has launched a new £500m growth fund for small and medium-sized businesses in the North of England as part of the bank's commitment to support the Government's Northern Powerhouse initiative.
The new fund is available from today to inject investment into businesses across the region – including Greater Manchester – with favourable terms for manufacturing, transport and logistics companies, helping them to grow and create new jobs.
Launching the fund, Jes Staley, Barclays Group CEO, said: "Barclays has been helping businesses across the North to succeed since the dawn of the Industrial Revolution, when we financed the world's first steam locomotive passenger railway between Stockton and Darlington.
"Today, we face new economic challenges and opportunities posed by the digital revolution, the growth in competition from emerging markets, and of course, Brexit.
"The Northern Powerhouse is an initiative which, if delivered, would help the whole country to meet that challenge and take those economic opportunities.
"That is why I'm delighted to announce our £500 million Northern Powerhouse Growth Fund, enabling businesses across the North to invest in jobs and growth.
"As the UK prepares for Brexit, it's vitally important that businesses, civic leaders and Government work together to make the Northern Powerhouse a reality.
"That means supporting entrepreneurs and businesses to succeed, but it also means providing more ways into high quality work."
Tim Pellow, managing director of ARTKO Ltd, based in nearby Dukinfield, said: "We started banking with Barclays in 2013 having been disillusioned with the financial support offered by our previous bank.
"We found the Barclays relationship director assigned to us to be in a different league and the support team in general very helpful and proactive.
"Barclays take a keen and genuine interest in our business, suggesting products and services suited to us and genuinely trying to support our requirements.
"Recent discussion on the options available to us on currency matters has helped us reduce our exposure to foreign exchange risks.
"The idea of a fund to support SMEs in the North is very welcome news and comes at a crucial time with businesses struggling with the current climate and the uncertainty over Brexit.
"Having a fund in place which SMEs can turn to will provide a lifeline to access funds which can be used to support and strengthen businesses in a variety of areas.
"Research and development for new products and markets, developing and training staff or investment in machinery/infrastructure. All areas that will strengthen businesses at a crucial time.
"We have exciting growth plans in place, the most pressing of which involves the purchase of new and larger premises.
"We will require assistance from Barclays if we are to commit to such a large investment and we see the fund as a great opportunity to support this project."
Barclays has a major office in the centre of Manchester, in addition to branches in the north-west region. It also has an Eagle Lab co-working space for start-ups in Salford, and its Rise site in Deansgate to foster financial technology, or "fintech", businesses.
Barclays has a substantial commitment to the North of England, employing around 12,000 people in high quality jobs across the region, and under the £500m Northern Powerhouse Growth Fund, Barclays will also be able to offer a range of business lending services to support day-to-day cash flow, expansion and investment for growth, including:
Up to £250,000 overdraft without the need for property security for transport and logistics, business services, wholesales and manufacturing companies
Term lending fee-free up to £25,000
Up to £100,000 lending without the need for tangible security
Cash flow funding to invest in acquisitions and organic business growth
Lending and debt support, which can be combined with the Government's Northern Powerhouse Investment Fund
The Barclays fund is intended for SMEs in the Northern Powerhouse region, including: established businesses with ambitious growth plans, start-ups with high growth potential, companies with early-stage equity funding and businesses focusing on innovation, R&D and technology.
More details on the fund and how to apply can be found at: barclays.co.uk/business-banking or via a local relationship manager on 0333 202 7446.