Oldham firm shortlisted for Business Masters award
Date published: 21 January 2019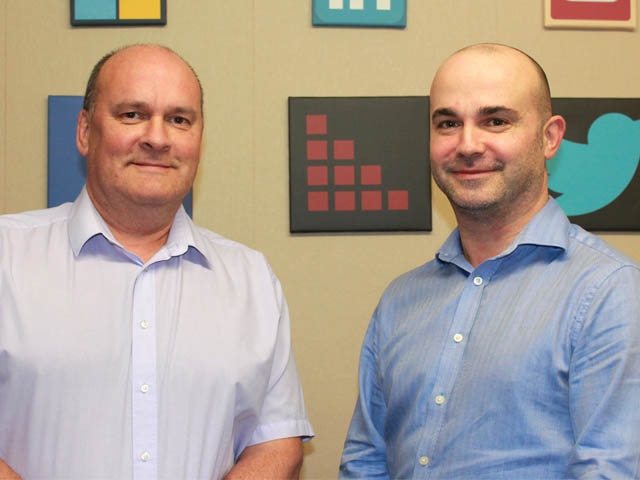 Ian Howarth and Peter Dorotiak
An IT consultancy based in Oldham has been named a finalist in the North West's Business Masters awards.
Aspect IT, which celebrated its 15th year in business in 2018, has been shortlisted in the Contribution to the Community category at the awards.
The firm will join other finalists in the region at a black-tie dinner on 7th March 2019 at The Monastery in Manchester.
The Business Desk's Business Masters awards were created to recognise the achievements of businesses from all sectors across the region.
There will be 13 awards presented at the event which attracts key influencers, decision makers, business owners and senior managers from a wide range of high-profile companies and business sectors.
Peter Dorotiak, co-director and co-founder of Aspect IT commented: "We are absolutely thrilled to have been shortlisted in the awards; it comes at the perfect time, having just celebrated our 15th year in business.
"An amazing start to 2019 for the team who has worked incredibly hard over the last twelve months to ensure we maintain our reputation in the local community."
Alex Turner, joint managing director of TheBusinessDesk.com, said: "It is a great time to be celebrating the entrepreneurial skills and business strengths in the West Midlands, and we have been impressed by the number and quality of entries so far to the 2019 Business Masters.
"The region is home to fantastic businesses and business leaders and we are looking forward to showcasing their successes at the awards."
Established in 2003 by technology specialists, Peter Dorotiak and Ian Howarth, Aspect IT provides IT services, web design and software development to small and medium sized businesses in the Greater Manchester region.