Football Mundial six-a-side league set to return
Date published: 16 February 2018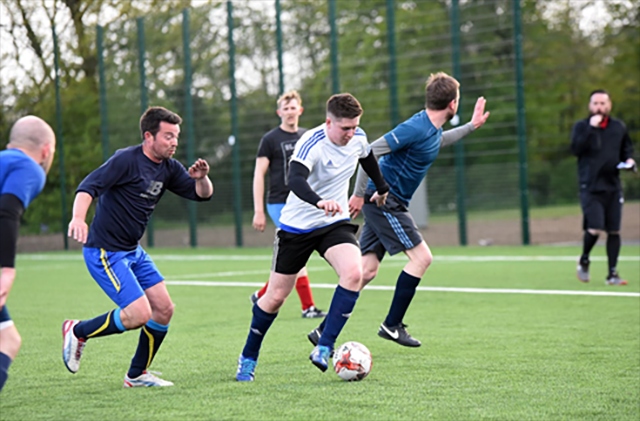 Get stuck into the Football Mundial League at Oasis Academy
The new Football Mundial Thursday night six-a-side football league kicks-off a new season at Oasis Academy later this month.
It is free to enter the league, and Football Mundial organisers can also confirm that they have completed a deal with Mitre to provide match balls for the competition.
The Oldham six-a-side league is played on Thursdays on the superb all-weather 3G pitch at Oasis.
It will have 24 teams competing in three divisions, with promotion and relegation taking place.
Jon Sykes, from Football Mundial, said: "The league is open to everyone, but we will have teams of different standards, so everyone can put a team in and compete at their own level.
"Top quality trophies and prizes will be awarded to all winners and runners-up of the league."
Football Mundial have been professionally organising successful leagues for over 25 years and are leaders in their field.
FA referees, excellent pitches and quality match balls are all guaranteed with Football Mundial.
For an Information pack, or to enter the league, simply call 01937 841440, email info@footballmundial.com, or visit footballmundial.com.