Kids get stuck into 'Future Stars' netball camp
Date published: 19 February 2018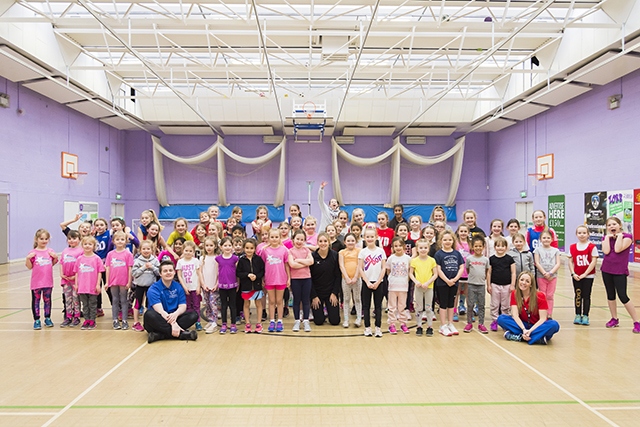 Children enjoyed a packed 'Future Stars' training session
More than 60 children attended Oldham Netball Club's 'Future Stars' holiday camp at the Oldham Academy North.
The children took part in numerous netball skills sessions and were lucky to be coached by international netball star Nat Haythornthwaite.
She plays for the England Roses and is a 2017 Superleague champion with Wasps.
The camp was organised by Future Stars coaches, and local primary school teachers, Tom Nokes and Sarah Brennan.
Tom said: "It was fantastic to see so many youngsters at the camp and we were extremely fortunate to have Nat join us for the full day, sharing her knowledge and love for the game with the children."
There has been a surge in participants joining Oldham's weekly training sessions.
Training takes place on Monday evenings at Waterhead Academy and Tuesday evenings at the Oldham Academy North.