Marshall athletes eyeing fencing glory
Date published: 02 May 2018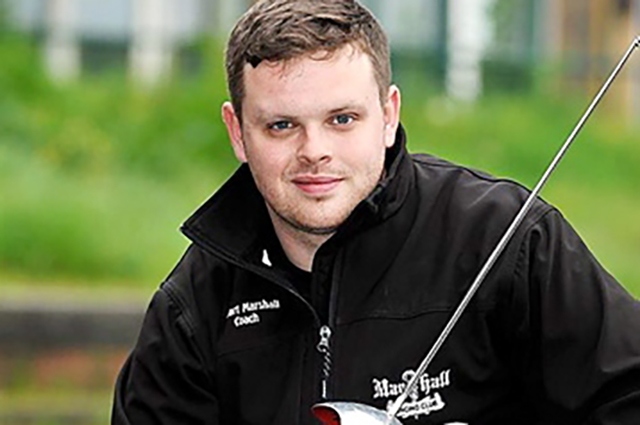 Marshall Fencing Head Coach Stuart Marshall
The Oldham-based Marshall Fencing Club are ready to set the British Youth Championships alight with 25 of its fencers having qualifed for the event that will be taking place in Sheffield this weekend, May 5, 6 and 7.
Marshall Fencing club is hoping to better 2017's results, which saw the club bringing home nine medals from seven events - three golds, two silvers and four bronze.
Head coach Stuart Marshall said: "We have got a very talented bunch of young athletes that have been training hard all year round.
"We hope that they learn from their experience this weekend, and hopefully they will do the club proud and do their best."
The club is staging a bank holiday open day on May 28, when people can try the sport of fencing, to see what it's all about, and meet some of the athletes.
This is for all ages.
Plastic fencing features for five to seven-year olds, while there will be metal fencing for kids, teenagers and adults.
It promises to be a fun free day for the whole family.
Taking place at the Manchester Fencing Centre, Waddington Street, Oldham, OL9 6QH, doors open at 10am and close at 4pm.
For more details, contact Stuart on 07791 862655 or email: marshallelitefencing@gmail.com