Snetterton woe for Beech
Date published: 18 June 2018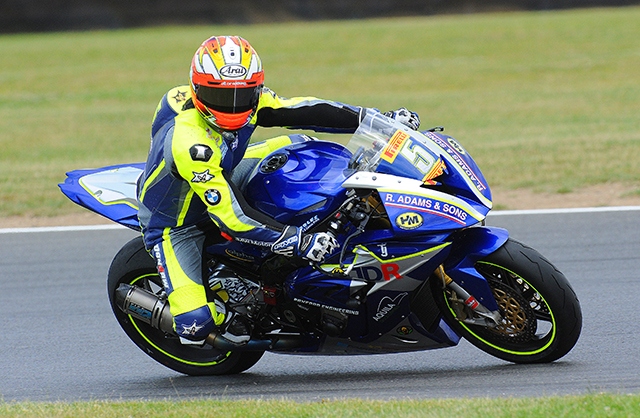 Ash Beech in action during his shortened stint at Snetterton
Oldham motorcycle ace Ash Beech was in action again at Snetterton in Norfolk during the weekend, competing in round four of the National Superstock 1000 Championship.
After a crash at Donington Park in round one, Beech's BMW S1000RR race bike has been plagued with handling problems, which was eventually identified as being caused by a bent frame.
With a new frame fitted, Beech attended a test day at Snetterton last week but unfortunately his engine blew up in a big way and dumped oil the entire length of the Bentley straight, bringing an end to the day's testing.
The Beech team had just three days to rebuild his bike with a new engine so he arrived at Snetterton with essentially a brand new but untested bike.
Experimenting with gearing and suspension settings, Beech finished the practice sessions 24th quickest.
Changes to the geometry of the bike ensured Beech improved his lap times and ended qualifying in 29th place.
Despite a good start to the race it was immediately apparent that the handling problems had not been resolved and with slow exit speed from corners, Beech decided to retire after just two laps.
"A massive thank you to the team for all their time and effort this last few weeks, but it seems we still have a lot to do before the next round," Beech said.
He will be back out on track on July 8 at Knockhill in Scotland.
Follow his progress at: www.jonesdorlingracing.com