Development programme is a major success for Dynamos
Date published: 23 February 2018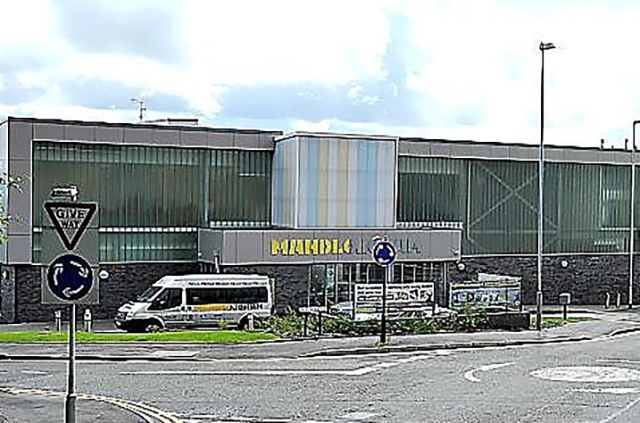 The Mahdlo Youth Zone in Oldham
Mahdlo teamed up with Glodwick Dynamos to deliver a 10-week personal development programme, aimed at young people aged 13-19, and the group celebrated their achievements when receiving their certificates and recognition as young leaders.
The celebration event held at the Mahdlo youth zone saw Chris Wareing, Vice Chair at Mahdlo, present the young people with their AQA certificates, including Introduction to Youth Leadership and Leadership in Sport.
Chris said: "I'm incredibly proud of the young people's achievements. They've worked really hard to earn their certificates, are brilliant role models and will inspire other young people in the community.
"Working in partnership with other organisations is really important to us all at Mahdlo; we want to continue to grow our partnerships and become a hub for the community.
"Part of our work in the districts of Oldham is to support other community groups working young people and help them develop to have a positive impact in their neighbourhoods."
Nasir Ali, from Glodwick Dynamos, added: "I would like to thank Sue and Kath from Mahdlo for supporting the project and helping the young people with their development.
"Recognition is received when you work hard and the Glodwick Dynamos is all about helping young people succeed."
Sue Palfrey youth development officer at Mahdlo, said: "Having met Nasir, a very enthusiastic, dedicated volunteer managing Glodwick Dynamos at a community meeting, we were only too happy to support with training his young leaders.
"The group attended each week and were always ready and prepared to work. They shared their interests, skills and knowledge regarding football and we shared our knowledge and experience on engaging with, and planning safe activities for other young people.
"Over the length of the course they had the opportunity to develop their own leadership skills and style while building on their self-esteem and assertiveness."
To find out more about Mahdlo's Young Leader programme contact Sue on 0161 624 0111.