New project could save Oldhamers hundreds of pounds a year
Date published: 28 February 2018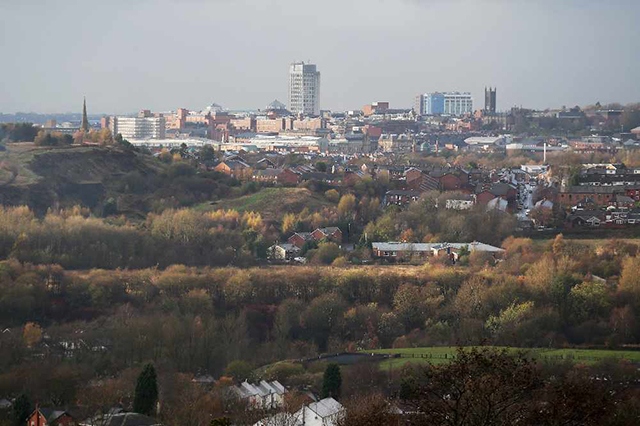 Help make Oldham one of the cleanest energy boroughs around
Local body Oldham Community Power is encouraging everyone in the Borough to change to renewable electricity.
OCP, who has already installed a total of 220 kW of solar panels on public buildings across the town, are inviting people to go to: www.bigcleanswitch.org/oldham and help make Oldham one of the cleanest energy boroughs in the country.
A new project is hoping to raise money for local renewable energy schemes at the same time as saving residents hundreds of pounds a year on their energy bills.
A typical home can save more than £300 a year switching to the cheapest green tariffs.
As well as helping local people to save money by switching, the project will also raise cash for local community initiatives by channelling 25% of the commission paid by green suppliers back to OCP.
OCP director Bill Edwards said the money will be used to support projects such as training and employment support for young people in the environmental sector, and steps to tackle fuel poverty.
OCP already operates a number of local green energy projects, which retain the profits from generating renewable energy within the community.
Now they want to help more people switch to renewable electricity providers in their own homes.
Edwards said, "Switching to renewable electricity is critical if we're to prevent the worst impacts of climate change, but most people don't realise it could also save them money."
James, an OCP member, said: "Switching was very straight-forward, and best of all I'm actually saving money compared to my old provider!
"For some time, I've become increasingly aware of the need to reduce my environmental impact, and the Big Clean Switch gave me the chance to effect this."
For an average home in Greater Manchester, the cheapest green tariffs available through the campaign are now within £15 to £25 of the very cheapest tariffs on the market, and hundreds of pounds cheaper than the average standard tariff with one of the country's Big Six suppliers.
Recent Ofgem figures show 60% of UK homes are on a default variable tariff.
OCP is one of four community projects taking part in a national pilot which aims to demonstrate the power of community groups as a positive force for change.
Another Greater Manchester group – Greater Manchester Community Renewables – is also taking part.
The national scheme is a partnership between the Big Clean Switch campaign and Project Dirt, an umbrella organisation for community projects.
Big Clean Switch is already working with the Greater Manchester Combined Authority, but organisers say the latest scheme is designed to work at a local level.
Big Clean Switch director Jon Fletcher said: "Community projects like OCP have a track record in talking to local people about environmental issues.
"Who better to help people save money by switching to renewable electricity?"
If successful, the organisers hope the model can be replicated in towns and cities across the country.