Celebrate your amazing mum
Date published: 02 March 2018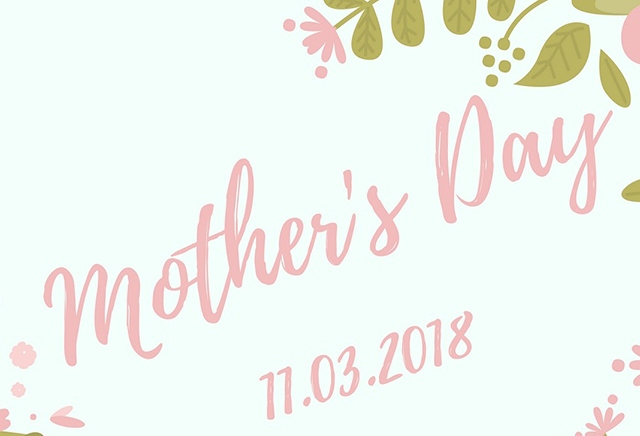 Celebrate with your amazing mum on Sunday
The Rainbow Trust Children's Charity, which supports families with a seriously ill child, is calling on people across England to take part in its campaign celebrating amazing mums ahead of Mother's Day on Sunday, March 11.
The 'Moment for Mum' campaign invites children to download a poster from Rainbow Trust's website, rainbowtrust.org.uk/moment-for-mum, colour it in and write a few words explaining why they think their mum is so amazing.
Youngsters are then invited to share a photo of them with their poster on social media tagging in Rainbow Trust using the hashtag #MomentforMum.
Rainbow Trust enables families who have a child with a life threatening illness to make the most of their time together. Rainbow Trust pairs each family with an expert Family Support Worker who helps them at home, in hospital and in the community, for as long as it is needed.
It has nine care teams of Family Support Workers covering the North West, the North East, the South West, Southampton, Essex and Greater London.
Oonagh Goodman, Director of Marketing and Fundraising at Rainbow Trust, said: "We would love children up and down the country to get involved with Rainbow Trust's Moment for Mum Campaign and share their special reasons for why their mum is so special.
"Rainbow Trust supports families with a seriously ill child and every day our care teams support amazing mums caring for a very ill child whilst trying to keep family life running as normally as possible.
"The Moment for Mum campaign acknowledges that mums everywhere deserve to know just how special they really are, while raising awareness of Rainbow Trust at the same time."
Rainbow Trust is a national charity providing expert practical and emotional support to families, where they need it, to help them make the most of each new day.
It relies almost entirely on voluntary donations and thanks to the generosity of its supporters helps over 2,300 families through its nine care teams in England.
To make a donation to Rainbow Trust or find out more, visit rainbowtrust.org.uk