Chadderton girls gear up for their big London dance date
Date published: 12 March 2018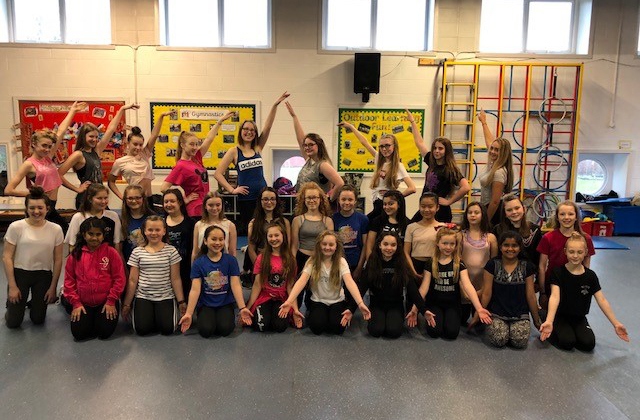 Girls from the Samantha Jane School of Dance in Chadderton have been hard at work rehearsing
Thirty-seven girls from the Samantha Jane School of Dance in Chadderton have been hard at work over recent weeks rehearsing ahead of a dream opportunity to showcase their talent in London on Saturday, March 24.
The group of local girls have been invited by the UK's leading performing arts and dance enrichment organisation, Pro-Excel, to perform three exciting routines with 1,700 other dancers at the capital's iconic London Stadium, host stadium for that stunning and very memorable Olympic Games back in 2012.
The dancers, who have been busily rehearsing at Firwood Manor Prep School on Broadway in Chadderton, will be an integral part of the opening ceremony show, performing in front of 57,000 fans, alongside last year's Britain's Got Talent winner, Tokio Myers, and as a prelude to the big Aviva Premiership game between Saracens and arch rivals, Harlequins.
Samantha Jane said: "The girls rehearsed really hard over three days, even on Mother's Day, to perfect the three intense routines for the London Stadium performance.
"The girls were really aching and tired after the full jam-packed rehearsals, but are all super excited about performing on such a big platform and having a once in a life time experience that they will hopefully remember for the rest of their lives."
For the best part of the last 20 years, Pro-Excel have led the way in producing stunning shows at some of the UK's biggest sporting events and world's greatest stadia.
Tens of thousands of dance and performing arts students from schools across the UK have been involved in their projects over the years, but fear not if you have missed out this year.
The Pro-Excel team have already started recruiting for schools for next year's show which will once again be something very special indeed.
To get your school involved in 2019, please go to Pro-Excel's main Facebook page: www.facebook.com/groups/proexcel2002
Alternatively, for more details, email: matt@pro-excel.co.uk