Chris takes Action by gearing up for the ultimate marathon challenge
Date published: 12 March 2018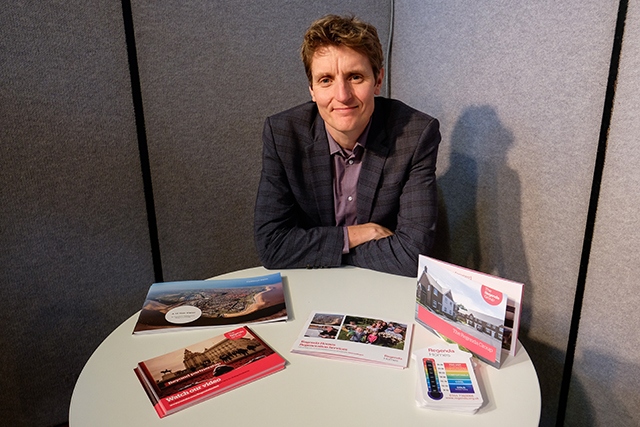 Oldham action man Chris Standish
Chris Standish, Regeneration and Place Manager at Regenda Homes, is hoping to raise £2,000 for Action Oldham when he tackles the world famous London marathon.
Action Oldham provides support, advice and help to individuals, volunteer groups and organisations across the borough.
The charity aims to improve lives and neighbourhoods through learning, sharing and pooling resources.
Regenda Homes and Action Oldham have worked in partnership on the long term regeneration programme in Limehust and Hollinwood.
Chris said: "I am looking forward to running the London marathon.
"It's a privilege to raise some more funding for the Action Oldham Fund. They do an amazing job locally, helping people to realise their potential and overcome their barriers.
"I have taken on a few other shorter runs in aid of Action Oldham before, but this will be my biggest challenge yet."
Susan Pownall, Fund Development Officer at Action Oldham, said: "We are thrilled Chris has chosen to run the London Marathon for the Action Oldham Fund.
"By taking on this mammoth challenge Chris, and those who sponsor him, will be supporting the smaller, volunteer led local groups that are vital to transforming our community for the better."
You can sponsor Chris via his fundraising page uk.virginmoneygiving.com/ChrisStandish
For more information on Action Oldham visit actiontogether.org.uk