PlotFest winners announced
Date published: 29 March 2018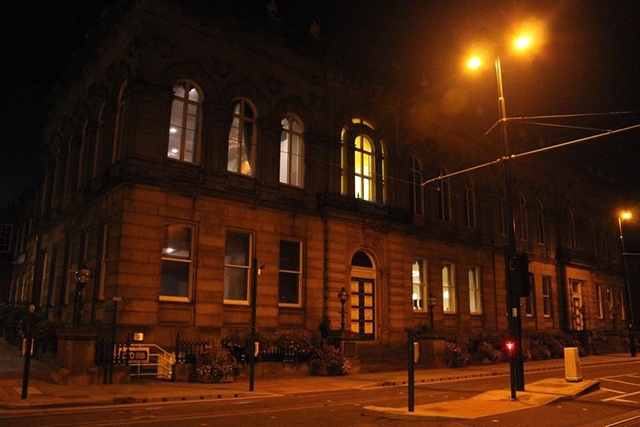 The Lyceum Theatre Oldham
Lyceum Theatre Oldham has chosen three winners from 33 entries to its one-act playwriting competition.
Each receives a cash prize and a feature production at the theatre on July 13 and 14.
The winning script – Twister - was written by Wigan-based retired teacher Ian Gray.
His play was inspired by material from Amnesty International and explores the effects of enhanced interrogation on the practitioner as well as the victim.
Using humour and menace in equal measure, Gray's compelling drama twists and turns, leaving the audience powerfully uncomfortable and challenged.
Talented winner Gray also has a play being performed by Make It Write as part of Liverpool Fringe this summer.
The second prize went to Manchester's Bob Pegg.
Researching for another project, he discovered that Charlotte Bronte and Karl Marx were both in Manchester on the same day in 1846.
His play – The Salutation - imagines a meeting between these two great minds, using historical facts as well as dramatic licence to explore how their conversation may have gone.
Third prize winner Patricia Cunningham has worked all her life in social work and lives in Stockport.
Her play – A good man - explores preconceptions about what makes a good rather than a bad man, through an interview between a Probation Officer and John, who is on remand for stabbing someone.
Appearing at first to be simply an angry young man, the interview reveals his true character, but also a piece of evidence that may be crucial.
PlotFest was an anonymous competition, run by Lyceum Theatre Oldham last year.
The winners have all had work produced in the past, for local theatre groups, for the BBC and as part of other writing festivals.
The three short plays will be performed as part of Greater Manchester Fringe Festival on Friday 13 and Saturday 14 July at 7.30pm.
Tickets are on sale online for only £8.50 from lyceumtheatre.org.uk