WIN tickets to see Roy 'Chubby' Brown next week in Oldham
Date published: 12 April 2018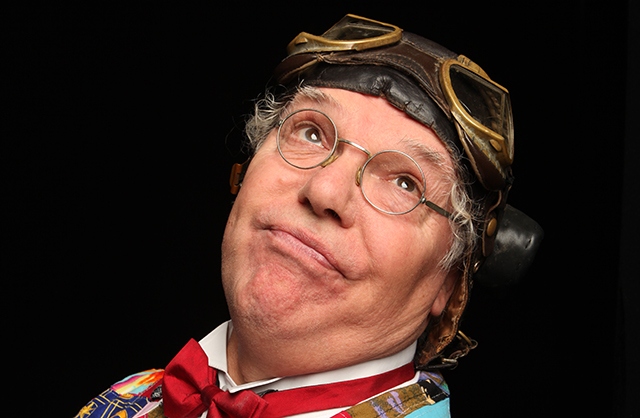 Roy 'Chubby' Brown is heading to Oldham again on April 21.
Legendary north-east comedian Roy 'Chubby' Brown is heading back to Oldham on Saturday week, April 21, and you could be there for FREE if you enter our terrific Chronicle competition.
Chubby Brown doesn't hold back from sharing his outlandish views, and his live performances are the only place to catch the flamboyant comedian in full flow.
Born Royston Vasey 73 years ago, Chubby Brown is famous for his sarcastic blue humour. His free speaking style and lack of concern for political correctness has, on occasion, been controversial.
A familiar and still popular face on national comedy circuit for a number of decades now, his shows are always packed-out affairs.
We've got one pair of tickets to give away for the April 21 show at the Queen Elizabeth Hall.
All you need to do to do to be in with a chance of winning the tickets, is email us at the Chronicle, with your name and daytime contact details.
Email us at: news@oldham-chronicle.co.uk
The closing date for entries is Monday, April 16 at 12 noon. Good luck!
Roy Chubby Brown was born in Grangetown, Middlesbrough.
The son of a steelworker, life may have been tough for Chubbs, but that only spurred him on to see the world and pursue his ambitions.
After a short stint in the Merchant Navy, Roy followed his passion for music, learned to play drums, joined a band and earned his chops playing the Northern Working Men's Club circuit.
Once he learned how much more comedians got paid however, he decided to utilize his natural timing and turned to comedy.
The band soon broke up leaving Roy and another former member to become Alcock and Brown, named after the famous aviators – and so the flying helmet and goggles were born.
Never one to choose the easy path, Roy's career has travailed many peaks and troughs over the years.
His decision to go "completely blue" may have kept him off the telly, but it's sent his DVD sales through the stratosphere and his concerts consistently sold out.
Roy's diverse talents are as much of a dichotomy as the man himself.
From writing a song to raise funds for the baby hospice Zoe's Place, to becoming the only person ever to have a hit on Top of the Pops using the F word.
He's also been named "the most important comedian of the last 25 years" (A National Joke by Andy Medhurst).
After three marriages, seven kids, and a bout with throat cancer, one of the hardest things for Roy was taking a career slide.
PC had taken over and there was no place for an 'Old Style' stand-up who said things you shouldn't laugh at (which, as every comedian knows, only makes them funnier).
There's no keeping Chubbs down, though: A new, edgier fan base has emerged, brought about in part by, The League of Gentlemen.
Based in the fictional town of Royston Vasey (Roy's real name of course), the cult TV series even cast Roy as the mayor.
Coming from the highly talented and ground-breaking creators of the show, this is high praise indeed.
For all those who've seen his show, you know this foul-mouthed, near-the-knuckle comedian will take you on a roller coaster ride that will leave your sides aching and your jaw dropping.
For all those who know the man, you will consider yourself fortunate to have met a lovely, modest, gentle man who will have your guts for garters if you dare swear in front of ladies or children.
Either way, Roy Chubby Brown does not disappoint.
Tickets for the Queen Elizabeth Hall show are still available, priced at £20 each.
They are available from the QE Hall Box Office on 0161 770 4083, or by logging on to the website at: www.ticketmaster.co.uk/Queen-Elizabeth-Hall-Oldham/venue/434849
UPDATE: Tickets winner: Jennie Jackson, from Ashton Road