Dance troupe are ready to roll - again!
Date published: 10 July 2018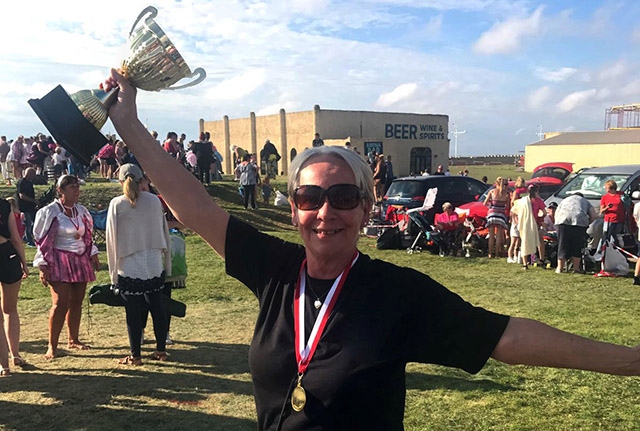 Krystals trainer Sheila Dixon
Oldham's Krystals dance troupe are hoping to roll back the years once again this weekend as they defend their Mid Cheshire Independent Adjudicating Panel veterans' title at a charity fun day in Southport.
Twelve months ago trainer Sheila Dixon lifted the cup when her veteran team had dusted off their pumps to claim victory in Southport.
With their oldest member being 67 and some that haven't danced for 30 years, the team will compete again this Sunday to raise funds for the Mid Cheshire Independent Adjudicating Panel Charity Fun Day.
After their victory last year (see picture below), the team have been practising at Oldham St Anne's Rugby Club.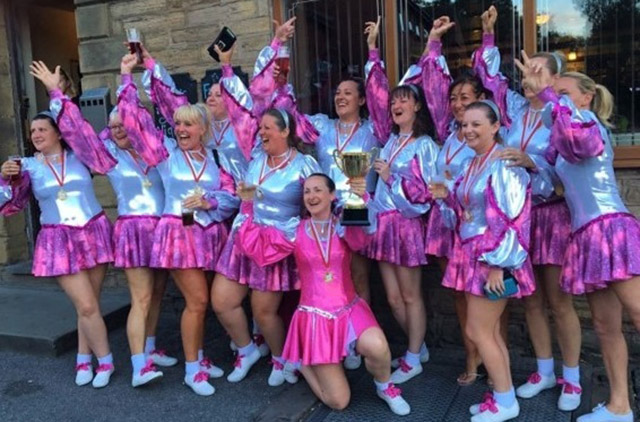 This has all been free of charge and the club has also sponsored their Krystals t-shirts. Other contributors to the team effort are Swans, providing discounted travel for the competition day, and also Kirkham Property, who have contributed to the team's donation.
Judges Lindsay Rawstron and Dianne Hayes, along with Susan Wrigley, who are all former Krystals dancers, have managed to persuade Sheila, their trainer of 37 years, to train the girls dance for one last time.
Many hurdles and illnesses have been overcome this year by various members of the team, and they will all be delighted to be taking part on Sunday (July 15) at Pleasureland in Southport.
This year some of the charities that are set to receive the generous donations include WrappyJamaFairies, Oesophageal Cancer and Marie Curie, to name only a few.
Also Ovarian Cancer and BKC- British Kidney Care will benefit - two charities that are close to the heart of the Krystals team.
The Charity Fun Day spectators can pay only £2 and be entertained by many dancing troupes and the dazzling routines on Sunday.