Where have all the pubs gone? A tale of Oldham's dwindling nightlife
Reporter: Martha Southall
Date published: 04 September 2018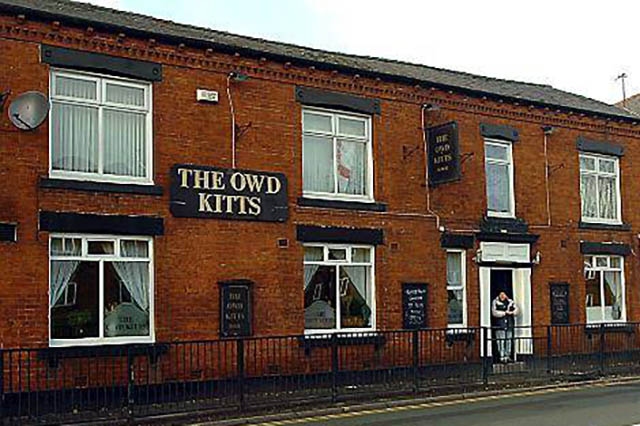 The Owd Kitts pub on Glodwick Road in Oldham - closed in 2011
Once described as 'a Mecca for local working-class people', the Chronicle is today looking at the role of Oldham's pubs – and what we are missing without them.
Handing local historian and DJ Carl H Spiers a list of the 85 pubs which have now closed in Oldham, he recognises plenty of them from his younger days.
Carl said: "I've DJed a lot of these. A lot of these bring memories back to me.
"It's sad that there's so many."
In recent memory, the local was very much a social centre.
Carl added: "The pub was the place where you met people and sat down and talked – the community hub – and sadly that's not the case now.
"The mills employed two or three thousand people.
"In those areas there were probably ten or 15 pubs so they'd be busy after work - that's where they'd go after the mill to have a chat or wind-down and relax."
Carl's mum's job as a singer and barmaid meant that he was close to pubs when he was growing up in the 1960s and 70s.
He recalled: "She was a well-known character.
"As a kid you'd walk around and hear all the music and pubs were all packed.
"You couldn't wait to get in the pub when you were 17/18."
Oldham's role as an industrial town makes its public houses a part of social history.
The Albion, for example, was called the Pack Horse Inn back in the 18th century. Popular with political agitators, the pub hosted several of those who marched in the Peterloo Massacre in 1819.
Although in 2013 Oldham was in the top 10 towns with highest pub closure rates, it is not alone.
In the second half of 2017, 18 pubs closed every week across the UK and 10,500 have gone since 2000.
Some blame pub prices, which fail to compete with the steadily falling prices in supermarkets.
In fact, the quantity of beer sold in supermarkets officially exceeded the amount sold in pubs in 2014, exacerbated by the smoking ban which makes drinking at home a more favourable prospect for some.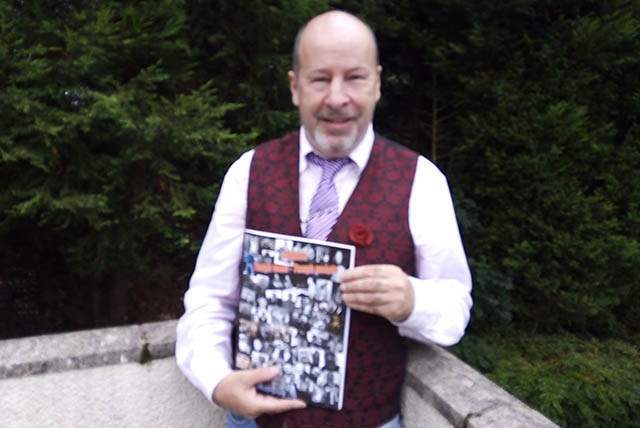 Carl sees chain pubs as yet another pressure on prices.
He went on: "Pubs like Wetherspoons have obviously hurt a lot of the local pubs because they can keep prices down because they run to a very last-minute budget and they do cheap food as well.
"They attract a lot of the customers but it kills a lot of the other pubs."
The truth is probably a cocktail of factors.
The 2008 recession reduced the amount that people had to spend in the pub, and the number of adults who say they drink alcohol is at its lowest level since surveys began, exceeded even by the number of teetotal young people.
For Carl, pre-drinking culture is also taking young people away from the pubs.
He said: "With the young ones now it seems that – especially in the last ten or 15 years – they drink at home then go out at midnight for the club rather than enjoy the pub."
He is not wrong. A study from the University of Exeter found that 60-70% of people from ages 18-23 drink before going out, around 50% of which consume 'significant quantities'.
There is also evidence to suggest that people are moving towards higher consumption of gin and craft beer and see pubs as more family-friendly, creating a need for them to diversify and change their approach.
Regardless of the cause, the history lost when every pub closes is, as Carl says, "a big piece of Oldham that's gone."
---
Do you have a story for us? Want to tell us about something going on in and around Oldham? Let us know by emailing news@oldham-chronicle.co.uk , calling our Oldham-based newsroom on 0161 633 2121 , tweeting us @oldhamchronicle or messaging us through our Facebook page. All contact will be treated in confidence.