Swiss band Emmantal win Uppermill Co-Op Shield at the Uppermill Whit Friday Band Contest
Date published: 13 June 2022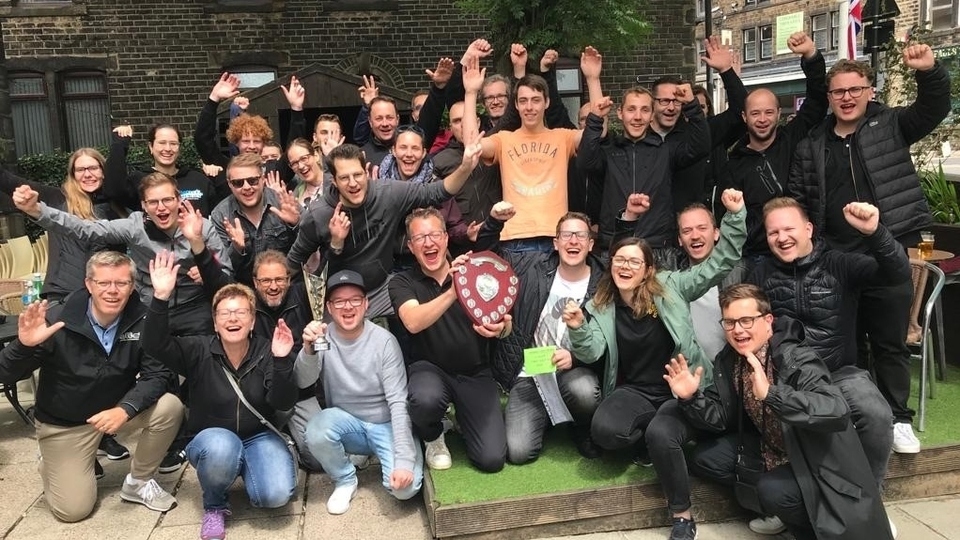 Emmantal brass band
There was a special end to the Uppermill Whit Friday Band Contest of 2022, the first contest organised by the new committee.
They presented the prize money and Uppermill Co-Op Shield for 1st Section Winners to Emmental Brass Band before they flew back to Switzerland on Sunday afternoon.
Emmental also won the Uppermill John Martin Broadbent Deportment Trophy and were honoured that John was able to present the trophy to them himself.
It's been a successful weekend for the band, who won four contest prizes for their playing, and three for their deportment. They also joined WFEL Fairey Band at Uppermill Civic Hall on Saturday night for "Brass Fest 10" organised by Phil Beck Promotions for Champion Brass.