Letter: Together we can convince the Chancellor to fund Help to Rent
Date published: 17 November 2017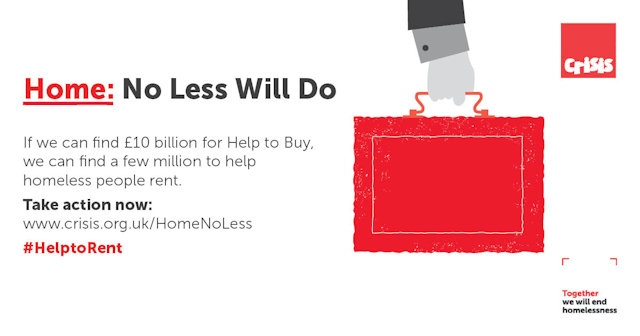 Help to Rent projects
Dear Editor,

We know the Chancellor and his team are considering funding for Help to Rent projects in the Budget on 22 November.
These vital projects support homeless people, vulnerable tenants and private landlords to create homes that last.
Together, we can convince the Chancellor to fund Help to Rent.
Crisis is urging campaigners and supporters to email the Chancellor to do just that. This can be done in a few moments at:
https://www.crisis.org.uk/get-involved/campaign/home-no-less-will-do/
Thank you.
Yours,
Andrew Wastling
The views expressed are those of the author of the letter and not those of Oldham Chronicle.